Suspected gas explosions rock towns near Boston, forcing evacuations
14 September, 2018, 11:33 am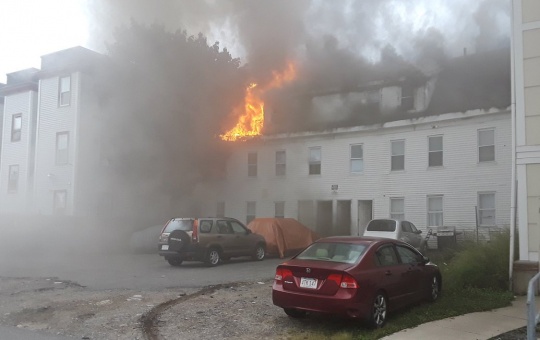 BOSTON (Reuters) – Dozens of explosions and fires rocked a wide area across several communities north of Boston on Thursday, prompting evacuations of numerous neighborhoods where gas odors were present, Massachusetts state police reported.
No casualties were officially reported, but the Eagle Tribune newspaper said on its website that there were an unspecified number of injuries when one house exploded in the town of Lawrence.
Authorities said nothing to indicate any foul play was suspected.
State police bulletins on Twitter said it was too soon to speculate about a cause, but local media reports cited the possible rupture of a gas line. The first explosion was triggered by an overpressurized gas line, WBZ News reported.
Live television images showed firefighters on high ladders, battling flames engulfing low-slung houses in Lawrence and North Andover, former mill towns about 25 miles (40 km) north of Boston. The adjacent town of Andover was also involved.