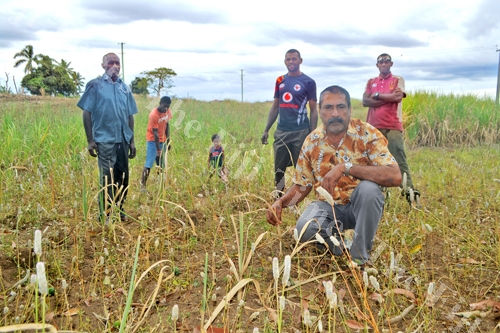 IN a traditional Fijian village, life does not revolve only around your family as is the case in urban areas.
Life is more than just your family.
There are times when you have to fork out extra dollars to contribute to the vanua and the church.
The responsibilities do not rest solely on the men.
Women of the village also have huge responsibilities because they usually look after the beautification of the village and also ensure that visitors to the villages, whether they are government officials or from a certain organisation, are well-looked after in the duration of their stay.
The culture of solesolevaki or communal gathering is very much an integrated part of the Fijian community.
Sometimes, money earned from farming is just not enough to cater for all of this, therefore, villagers resort to other means of earning money for their contribution to their village welfare.
For many years, men of Vatukorosia in Naitasiri have depended solely on farming as their main source of livelihood.
It was a tradition passed down from their elders.
They tend to their farms from Monday to Friday and Saturday is usually their market day where they would travel to either the Suva or Nausori market to sell their farm produce.
As years go by, they have decided that the money earned from their farms catered only for their family and daily living expenses.
This was when they decided to do something that would help them contribute to the church and the vanua. The first set of about 15 villagers from Vatukorosia set out on a mission last year to work on a sugar cane farm in Ba as labourers during the crushing season.
It was a decision they never regretted because after three months, they returned home with $12,000 for their church contribution and more than enough money to buy stuff for their children and family members.
This year, 11 villagers left behind their children and family to travel again to Nukuloa, Ba and work as labourers to work out money for a new village hall.
Villager Jale Rovidike said leaving behind family members and loved ones for more than three months was not an easy decision to make, however, they had to do it because earning such large sums of money would be the only way to buy materials to construct a new village hall.
Nine men and two women left Vatukorosia for Arun Sharma's sugar cane farm in Ba two months ago to continue on the journey they had started together last year.
During this period, they work hard to ensure they earn enough money to take back for their village and for their own family.
Their families' responsibility rests with their wives for now as they spend the next month or so in Ba.
And they worked the extra mile just to put aside more than enough to take back home to Vatukorosia.
Mr Rovidike said working as labourers was something they had never done in their life, however, after having a taste of it last year, they have seen its fruition, hence, their return this year.
Working under the scorching sun in Ba was nothing to them; all they wanted is to return home with enough for their family and enough money for the construction of their new village hall. Their day begins at 5am and ends at 5pm.
He added that life will only be hard if people do not have the will to work together and work to the best of their ability.
At the end of next month, these nine villagers will return home with a reason to smile and more to give to their family and village.