Sugar Cane Growers Council lauds Government's assurance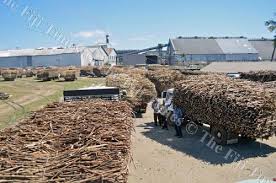 THE Sugar Cane Growers Council says Government's continued support towards the sugar industry in the 2019-2020 national budget would boost the confidence of farmers.
CEO Sundresh Chetty said the best news for growers was Government's assurance that it would continue to support the guaranteed price for three seasons – 2018, 2019 and 2020.
"We would like to thank the Government for the continued support for the sugar industry as a whole," he said.
"In particular, growers will be very happy with the commitment by Government to pay $85 per tonne for the next three years.
"The unprecedented support through fertiliser and weedicide subsidies, cane planting grants and cartage assistance for farmers in the Penang mill area has resulted in improvement in cane production.
"From the low of 1.36million tonnes in 2016 to a projected 1.9million tonnes this season, there are indications that the increased access and use of weedicides and fertilisers coupled with the cane planting grant are making a positive impact."
Attorney General and Minister for Economy Aiyaz Sayed-Khaiyum announced a $70.4million allocation for sugar in the 2019-2020 national budget address in Parliament last week.
The allocation is an increase of $8.1million from the $62.3million allocated in the 2017-2018 national budget.