Still no word on McKee's replacement
23 January, 2020, 12:45 pm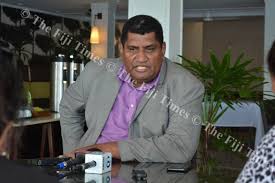 THE Fiji Rugby Union is still to announce the name of the new coach to replace former Flying Fijians coach John McKee after the vacant post was advertised in November last year.
The FRU chief executive officer John O'Connor said they won't release the applicants names because of confidential agreement between the board and the applicants.
"We have 28 overseas applicants that applied for the position who are from overseas clubs and they don't want their names or application to be made public or known and we've kept our end of the bargain.
"However Senirusi Seruvakula was the only local coach that applied and John McKee also reapplied for his post.
"The names have been short-listed and we will consult World Rugby because that position is funded by them and we will conduct the interviews and be ready for the announcement,' said O'Connor.
O'Connor who is currently on leave after a short illness will resume duty next month however the announcement date hasn't been confirmed as well.