Starkist faces new civil lawsuit concerning "dolphin-safe" canned tuna products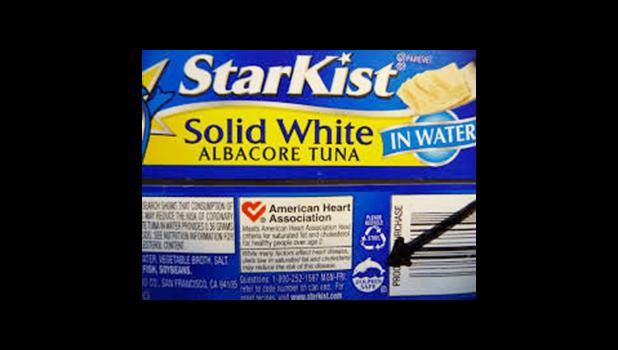 PAGO PAGO, 20 MAY 2019 (SAMOA NEWS) – StarKist Co., is facing a new civil lawsuit, and this time, a "class action complaint" filed at the federal court in San Francisco, alleging — among other things — that the company violated the Racketeer Influenced and Corrupt Organisations Act (RICO) and misled consumers that its canned tuna products are "dolphin-safe".
"RICO co-conspirator StarKist Samoa and its employees — among other third party importers and employees unknown to Plaintiffs — imported defendant's tuna products for sale, knowing that defendant would market and sell its tuna products to plaintiffs and the Class [Action] as dolphin-safe, sustainably sourced, and compliant with federal laws and regulations," the 87-page complaint alleges.
Filed early this week by 16 U.S consumers, on behalf of themselves and all others similarly situated, the complaint outlined in detail eleven specific alleged violations of federal and state laws (in the U.S) by StarKist, which is based in Pittsburgh, Pennsylvania, with facilities in American Samoa and Ecuador.
Since 1990, StarKist, which is today the #1 seller of prepackaged tuna brand in the U.S, had promised consumers that its tuna is "Dolphin- Safe", the complaint states.
However, according to the complaint, StarKist's tuna has not been "Dolphin-Safe" since the introduction of the dolphin-safe policy in 1990, including the last 4 years — the "Class Period", and StarKist processes much of the tuna it sold during the Class Period in Pago Pago, American Samoa, for shipment to the U.S.
The complaint alleges that during the time period relevant to plaintiffs' claims, StarKist produced and sold canned tuna and tuna pouches throughout the United States and its territories, sold canned tuna and tuna pouches to plaintiffs and others in the U.S, "and engaged in false, misleading, and deceptive advertising."
"The scheme continues to this day, as consumers, retailers, and federal regulators remain in the dark about the truth of defendant's so-called Dolphin Safe tuna products," allege the plaintiffs.
Responding to Samoa News request for comments, StarKist says it does not comment on pending legal matters. However, a StarKist statement provided to Samoa News through a company spokesperson, says the company "is committed to protecting the dolphins and was the first company to adopt a dolphin-safe policy in April 1990."
"We are proud to share with you our worldwide policy to save dolphin lives," said the statement. The policy states:
    StarKist will not purchase any tuna caught in association with dolphins. StarKist continues its practice of refusing to purchase tuna caught with gill or drift nets, which are known to be dangerous to many forms of marine life. StarKist condemns the use of these indiscriminate fishing methods that trap dolphins, whales, and other marine life along with the intended catch of fish.
    StarKist was the first major American tuna canning company to make this commitment to the public. We remain committed to this policy and require certification that all tuna we purchase is dolphin-safe. Our dolphin-safe policy includes StarKist tuna, as well as all of our branded and private label products. StarKist tuna is labeled with a special "Dolphin-Safe" logo.