SPCA to expand desexing clinic to cover Suva-Nausori corridor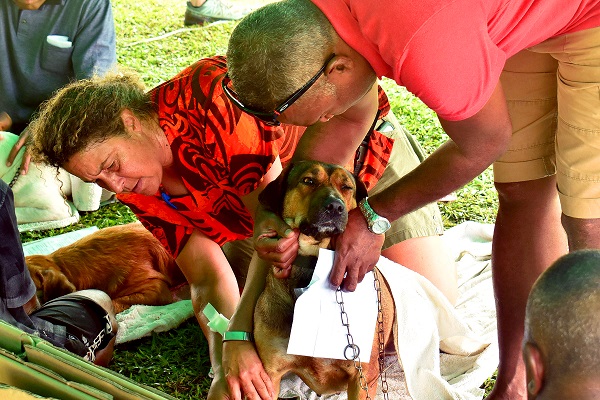 The Society for Prevention of Cruelty to Animals Fiji (SPCA) will expand its desexing clinic, to cover the Suva-Nausori corridor later this year.
This according to SPCA clinic and shelter manager Dr Shaneel Narayan.
Dr Narayan said they had a lot of requests from residents living in Nausori.
The SPCA team and five visiting international veterinarians will be in the Nabua Bougainville park today.
The public has been encouraged to take advantage of the free clinics.
"If you get the procedure done at our SPCA clinic it's between $60- $100 but for this clinic it's absolutely free.
"SPCA has partnered with Dog Trust Worldwide who are helping us run these clinics."
Meanwhile, residents in Vatuwaqa had turned up yesterday for the second day of the Communities for Legislation and Animal Welfare (CLAW) free desexing clinic.
Dr Narayan said by 9am, all slots were filled.
"It is first come first serve basis.
"We were trying to do at least 60 animals but we are not stopping at that number.
"If the team finishes by mid-day then we are taking in more numbers."