Some 300 USP staff evacuate offices as fire continues in SAS building
23 November, 2018, 1:45 pm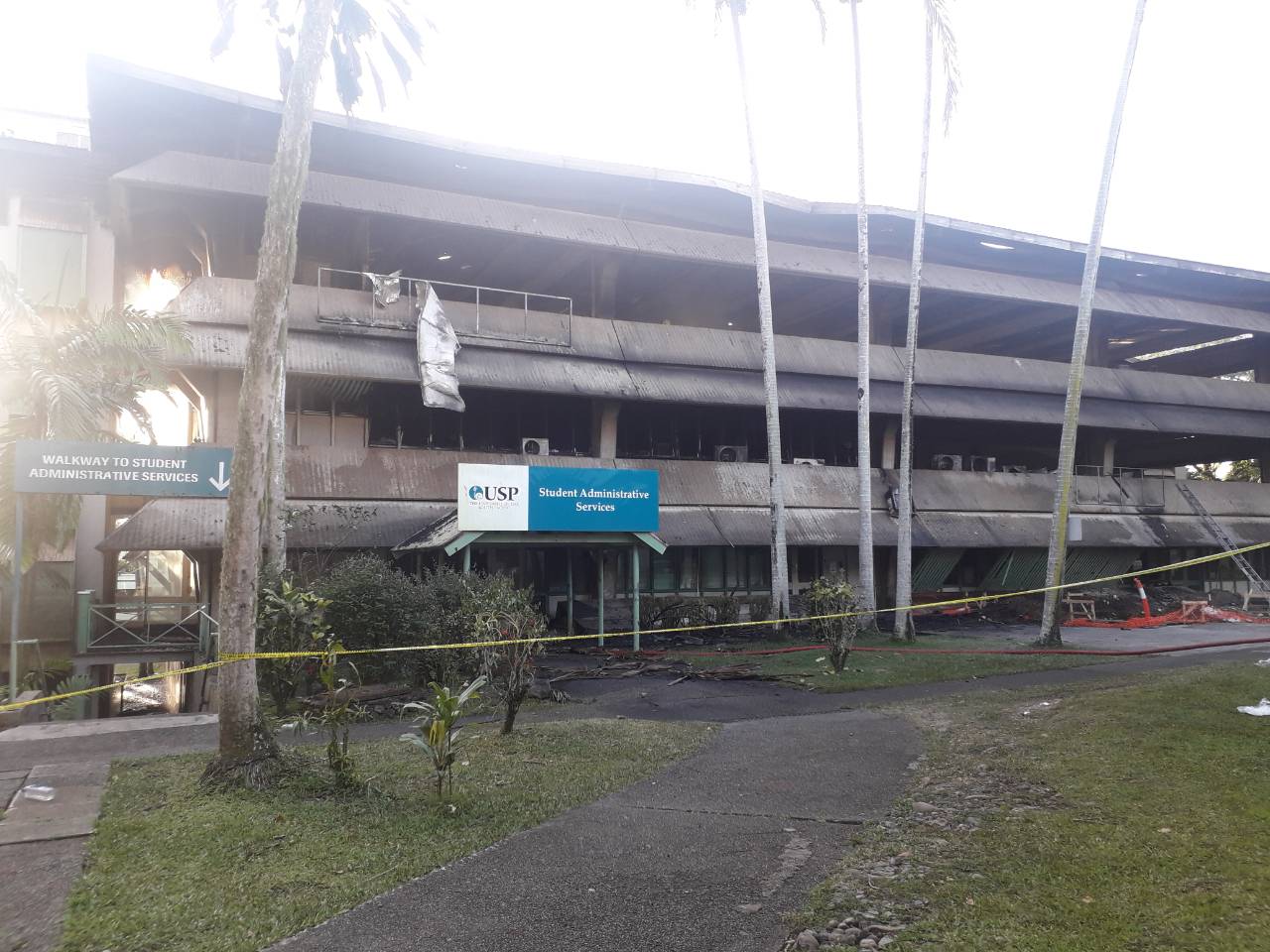 SOME 300 staff of the University of the South Pacific have been advised to vacate their respective offices as firefighters attend to the fire at the Student Academic Services building today.
The fire at the building broke out at 11.30pm last night, and Fiji Times Online has established that some staff were still at work at that time and had to flee.
Staff of the Faculty of Arts and Law, and Education, Faculty of Business and Economics, and including the book centre have all evacuated because of the close proximity of their buildings to the SAS building.
The USP is expected to release a statement soon.
Firefighters were at the scene again this morning trying to douse the fire that reignited this morning from the same building.