SODELPA to announce candidates tonight
1 September, 2018, 5:48 pm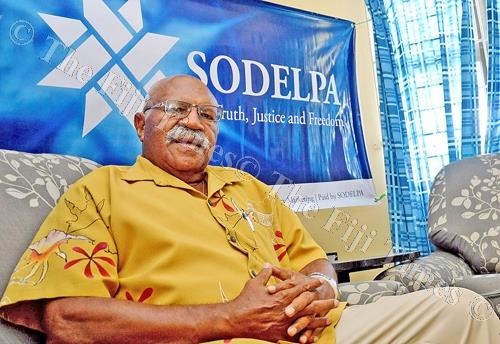 SOCIAL Democratic Liberal Party (SODELPA) will announce their candidates for the upcoming general elections tonight.
SODELPA general secretary Adi Litia Qionibaravi issued a media alert moments ago on the announcement which will coincide with the party's fundraising dinner at the Novotel Lami Bay.
Earlier this year, SODELPA had confirmed 46 proposed candidates for the 2018 General Elections.
Among the proposed candidates were party leader Sitiveni Rabuka and Leader of the Opposition Ro Teimumu Kepa, Niko Nawaikula, Mere Samisoni, Anare Jale, George Shiu Raj, Viliame Gavoka, Aseri Radrodro, Peceli Rinakama, Ro Kiniviliame Kiliraki, Ratu Suliano Matanitobua, Salote Radrodro, Pio Tabaiwalu, Kitione Vuetaki, Daniel Urai, Anare Vadei, Lynda Tabuya, Jiosefa Dulakiverata, Mikaele Leawere, Semesa Karavaki, Tanya Waqanika, Adi Litia Qionibaravi and Ratu Isoa Tikoca.
The announcement is expected to commence at 7pm.