SODELPA respects parties views
9 October, 2018, 12:03 pm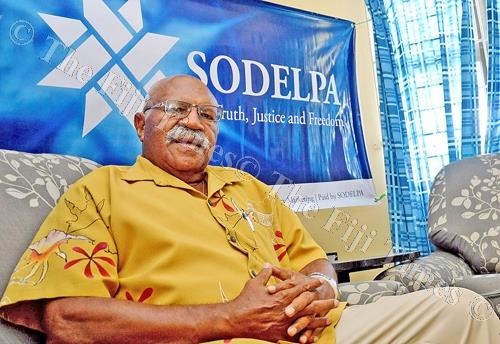 SOCIAL Democratic Liberal Party leader Sitiveni Rabuka says he respects the views of political parties wishing not to form a coalition.
His comments came after National Federation Party leader Biman Prasad said the party would fight the 2018 General Election alone.
Mr Rabuka said they respected the decision by NFP not to form a coalition, but they have made reservations on working together through co-operation.
"We have started the talks and they were involved, but it wasn't really confined to just coalition, it was coalition and co-operation.
"They have continued to deal with each other in a co-operative manner in our submissions to the improvement of the legislation.
"But as far as the post elections is concerned, we don't want to talk about that and jeopardise their relationship with their supporters, maybe they don't want to jeopardise our relationship with our supporters who may have different views about coalition," he added.
Mr Rabuka said any talks on coalition would be held after the election.