Social ills main pillars for mental health disorders: Vulavou
10 October, 2018, 2:35 pm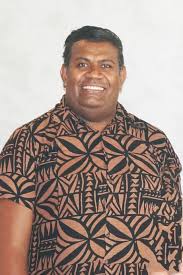 RATES of suicide, depression, loneliness and anxiety are the main pillars for mental health disorders and have remained high for the Lesbian, Gay, Bi-Sexual Transgender, Queer, Intersex community.
Pacific Sexual and Gender Diversity Network (PSGDN) executive director Isikeli Vulavou made this comment citing backing from the many international research evidence that he said had proven this to be true.
"The mental health for LGBTQI+ people are directly related to experiences of discrimination, exclusion and stigma on all fronts, including in homes, communities, schools and workplace," Mr Vulavou said.
He said while campaigns such as World Mental Health Day brought about awareness, urgent action was still needed for the fight against mental health crisis and suicide prevention among youths.