Sky Pacific secures two new channels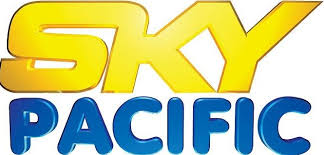 Sky Pacific has secured two new channels for their viewers – Zee Cinema which will replace Zee TV while DaVinci Kids that will replace the ABC Australia channel from tomorrow morning.
Digicel Fiji CEO Farid Mohammed says Zee Cinema showcases the best-in-class Hindi movies which have cemented it as one of the top Hindi movie channels providing quality entertainment.
"The channel's archives boast of more than 4200 movies from varied genres including action, comedy, romance, family entertainers, and more.
"Da Vinci Kids is designed to help give your child the superpowers of knowledge, creativity and curiosity – which we believe are the drivers of intellect," said Mr Mohammed.
A statement from Digicel Fiji says DaVinci Kids channel has 2500 plus videos that answer the real questions kids have – with humour, imagination and meaningful educational takeaways covering, science, Math and technology, history and personalities, culture, life and nature and sports.