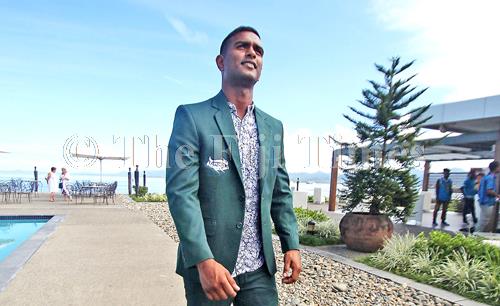 FIJI champion Sebastian 'The Sniper' Singh will fight Vanuatu's Fred Nasep in July. Singh and Nasep will fight in the Sea Side Boxing Promotion charity program in conjunction with the 2018 Nadi Bula Festival. Singh said he was going to fight a quality opponent.
"It feels like Fred took the pride of our nation as the welterweight division has always belonged to us Fijians and him coming here and beating Krishna Mudaliar and taking the title, I think we need to get the pride back," he said.
"I will do everything to get our pride back. "Our preparation is on track as we started with our training camp and I am focusing on more speed and power to give the public something they have not seen before. Every time I get into the ring I never disappoint my fans as I give them what they deserve."
Promoter Freddy Chand said Nasep had a good record in the amateur division he was had many wins.
"We have got a very good opponent for Sebastian Singh who is the champion of Fiji in Vanuatu champion Fred Nasep. We are grateful to Singh and Aman Ravindra Singh for taking this opportunity and helping us in this charity event," he said.
"After a long time we will see Singh in the ring as the whole of Fiji wants to see him fight. "There were a lot of media people calling out that Sebastian was not having quality fights in Fiji and Fred was our first choice and Sebastian and his team accepted it," the promoter said.
The fight will take place on July 13.