Senior citizen on rape charges fails to appear in court
13 September, 2018, 7:20 pm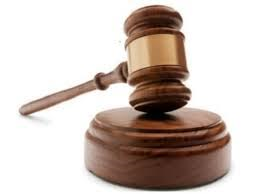 A 74-YEAR-old man charged for the rape of his daughter and granddaughter failed to appear in court today.
The man is alleged to have raped his daughter and granddaughter between 1982 to 2013 when they were 13 years old.
State lawyer Lavenia Bogitini informed the court that the two victims were now 30 and 45 years old, respectively, and that they now complained about the alleged incident at a later age.
It is alleged that the offence occurred in Rakiraki when the victims resided there, and it allegedly continued when they moved to Suva.
High Court judge Justice Daniel Goundar has asked Ms Bogitini and defence lawyer Lavenia David to inform the court tomorrow if they could start the trial next Monday.
The case will be called again tomorrow.