Security companies reminded to pay employees' due
3 November, 2018, 6:17 am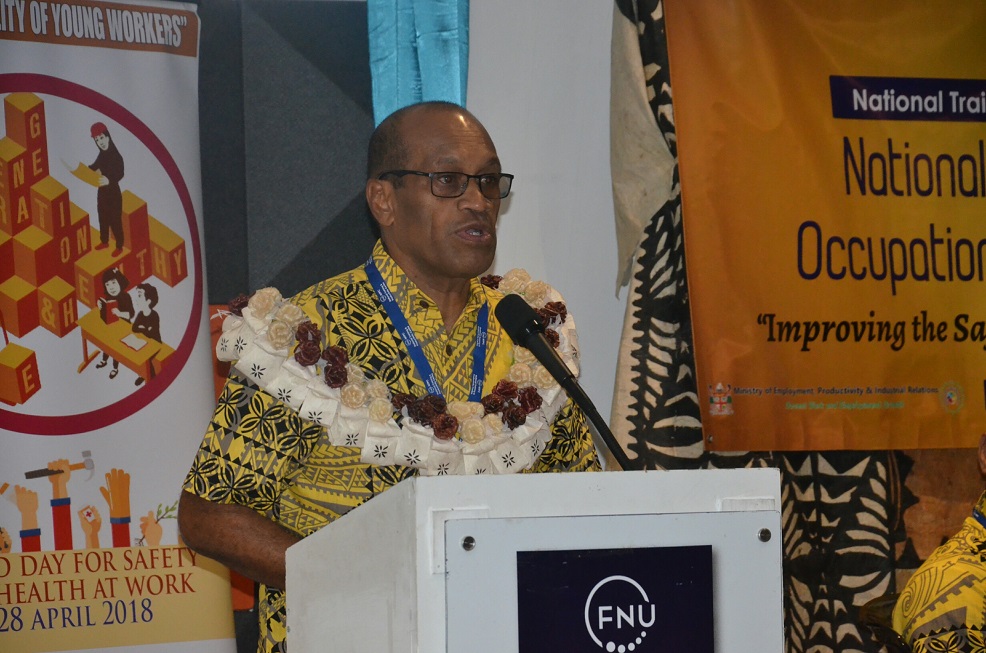 ALL security companies are to pay the minimum rates of $2.68 an hour for all security officers, including their meal allowance and overtime payment.
This was highlighted by Minister for Employment, Productivity and Industrial Relations Jone Usamate after receiving reports from the ministry's Labour Standards and Compliance Service on the increase in non-compliance of security companies.
"During the conduct of labour inspections conducted by my ministry, it has been found that most of the security companies are not paying security officers their rightful wages under the Wages Regulations (Security Services) 2017 minimum rates," Mr Usamate said.
He also noted that security officers that worked over the normal working hours were not being paid their meal allowance and overtime payment.
Mr Usamate stressed the need for security companies to comply with the Employment Relations Act 2007 and Wage Regulation 2017.
"The Ministry of Employment is currently investigating complaints lodged against Safety Security Services, Professional Security Services, City Security and Paradise Security Services for non-payment of wages and overtime pay for their workers," he said.
"Due to their non-compliance, Government has not approved of their operations through the non-issuing of Security Master License under the Security Industry Act 2010 enforced by the Ministry of Defence and National Security."
The Employment Minister reiterated that under the Employment Relations Act 2007 any employer who commits and fails to pay the wages due will be taken to task and is liable to pay the fine not exceeding $20,000 or imprisoned not exceeding five years or both.
The Compliance Section of the ministry is auditing the wages and time records of workers for both companies and will be served to the companies for payment of wages due to workers.