Sea slug nurseries to restock population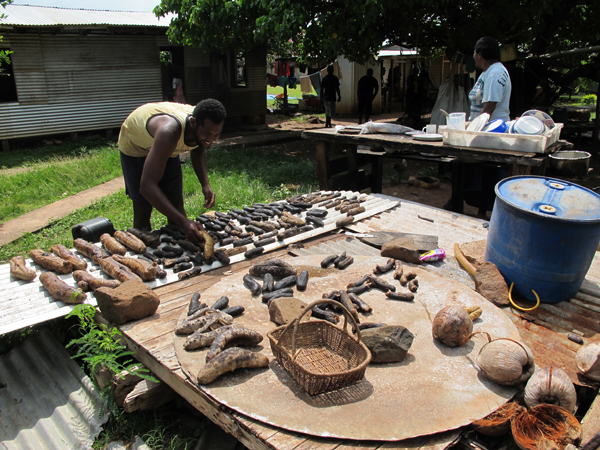 FIJI'S Ministry for Fisheries has begun setting up beach-de-mer nurseries in Tailevu where the sea sluigs are being bred to restock population in waters in Cakaudrove and Bua on Vanua Levu.
During his most recent tour of the Northern Division, Fisheries Minister Semi Koroilavesau said beach-de-mer was fast disappearing from those waters.
He said the formulation of nurseries was an indication of that serious situation.
Mr Koroilavesau said personnel would then get adult beach-de-mers to Cakaudrove and Bua to rejuvenate stocks.
He explained to villagers in Bua that he had had to ban the exploitation of beach-de-mers because stocks were decreasing rapidly.