SCGC welcomes compensation announcement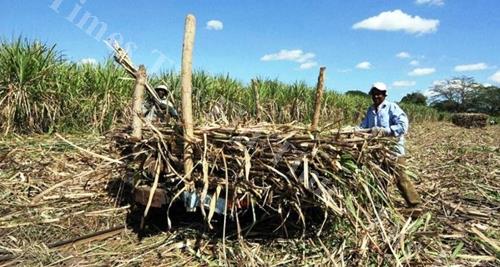 THE Sugar Cane Growers Council says the recent announcement of compensation for those affected by mill stoppages will bring relief to farmers and lorry operators.
SCGC CEO Sundresh Chetty commended FSC for taking an unprecedented step of providing compensation to growers and lorry drivers during mill breakdowns which lasted for more than six hours.
Mr Chetty said the SCGC met FSC executives on Tuesday where discussions were held on how mill breakdowns could be minimised.
"While we understand that it takes time for the mill to settle down at the initial startup period, this should not become the norm as the growers incur huge costs in accommodating and feeding the cutters," he said.
"The lorry drivers go through tough challenges waiting for long hours in the queue. With the assurance given by FSC, the council looks forward to a successful harvesting and crushing season and urges growers to consistently supply fresh green cane to the mills."
FSC chief executive officer Graham Clark announced in Ba on Tuesday that farmers who were assessed and confirmed to have been impacted by mill stoppages would receive $3 per tonne while lorry operators would receive $2 per tonne. He said the $5 per tonne compensation would be funded by FSC from its own revenue stream.