SCC receives new recycling waste bins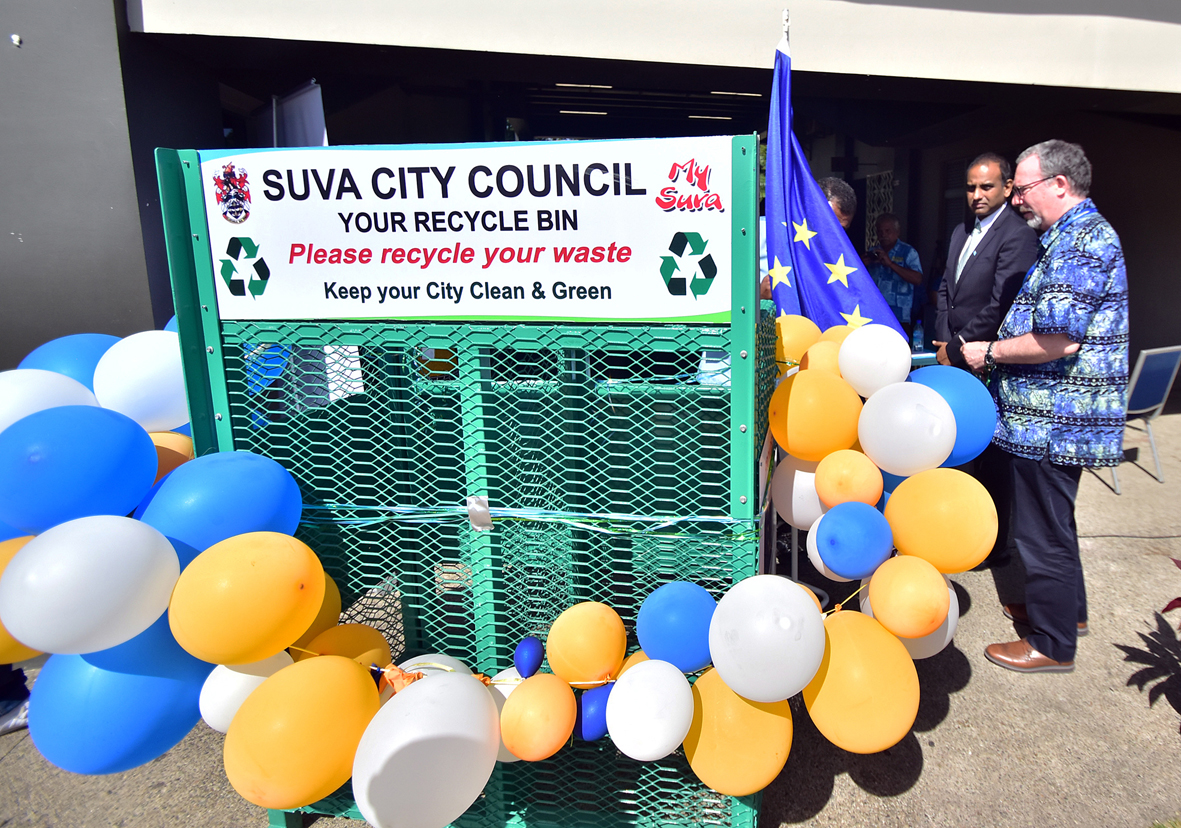 "RECYCLING reduces the load on the country's landfills by reusing the materials instead of throwing them away".
This was shared by the acting head of the delegation of the European Union (EU) for the Pacific, Corrado Pampaloni, while speaking at the handing over ceremony of four new recycling waste bins to the Suva City Council (SCC) at the Albert Park Pavillion today.
Mr Pampaloni said recycling also reduced the need for mining and processing production to extract materials to replace what did not get recycled.
"The process of mining for materials and turning them into products and packaging such as milk bottles and soda cans uses energy and causes the increase of carbon footprints, heat and pollutes the air," Mr Pampaloni said.
The bins worth $6000 will be installed at the My Suva Park, Ratu Sukuna Park, Thurston Garden and Albert Park.