Saukuru: Why I put forward the motion
18 February, 2020, 9:42 am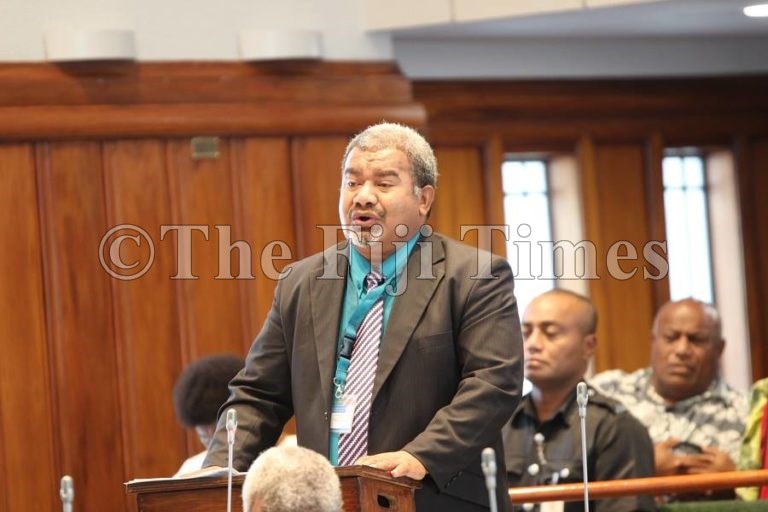 ALL I am suggesting is for Government to take a holistic approach in looking at the needs of the maritime zone and outer islands.
This was the explanation offered by Opposition parliamentarian Jese Saukuru when he put forward a motion for a bipartisan special committee to be formed to review maritime and outer island development programs.
He also reminded Government that the people of Fiji were watching and listening to everything that was said in Parliament.
Mr Saukuru made the comment in his right to reply after Government ministers said the State was already doing a lot of work in addressing the people's issues and were pleased with the services being offered so far.
"For your information Attorney-General, it is the Opposition side that is contributing a lot to the committee meetings," Mr Saukuru said in response to comments made by Mr Sayed-Khaiyum that the Opposition wanted to form the special committee to collect more allowances.
"I remind the Honourable Waqainabete, the people of Yacata are listening to you, they're already disputing what you said in Parliament."
Mr Saukuru made the comment in the wake of Dr Ifereimi Waqainabete's contribution to the motion where he said the FijiFirst Government's services were being lauded in the outer islands and maritime areas.
"Honourable Prime Minister, the children of Yasawa, they are still eagerly awaiting to ride in the bus that you gave them last year. Someone is not doing his job here, somebody's not fixing the road."