Sassy goes 'lewa strong'
18 November, 2018, 12:53 pm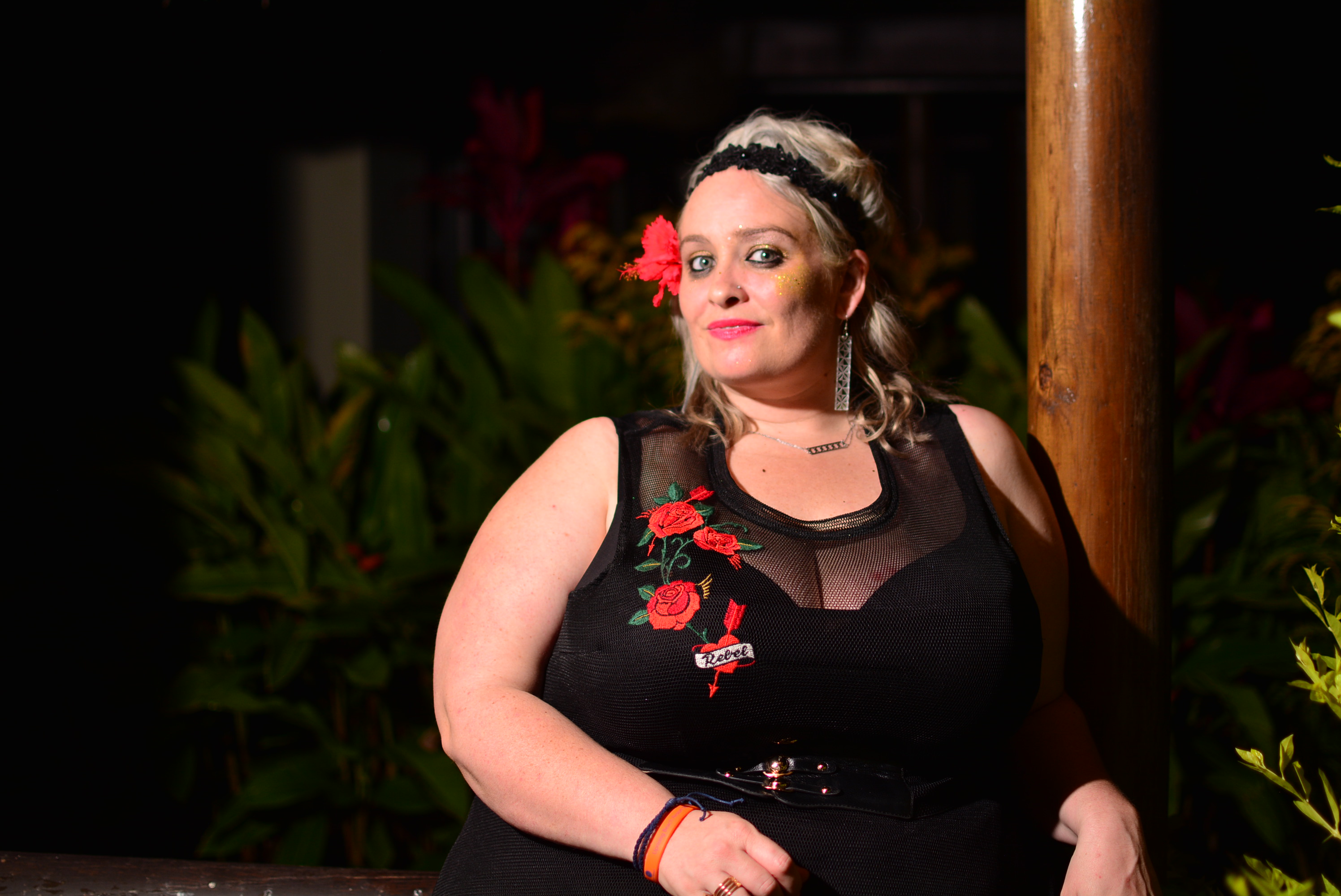 IN the days building up to the 10th Vonu Uprising Music Festival of Dance, Music and Lights singer/songwriter locals fondly call "Sassy" had an idea for a song.
That idea bloomed into her latest single titled "Lewa Strong" a tune she composed in an effort to advocate for girls and women's issues and catapult them to where she wants them to be – the front.
"Lewa Strong was placed in my heart over the last week. I put it up on my personal Facebook account something like "time to stop talking about it and start pushing the women out". Not only out but in the front is where she feels women and girls ought to be.
"These women who are standing in the elections right now are very influential women and they have a lot to bring to the nation. I want young girls to look up to these women.
"I just wrote the song and called my friend to tell him that I wanted to record it before flying to Fiji on Friday to sing at the Uprising festival. I've seen amazing things happen with our current NZ PM Jacinta Ardern who has really broken a lot of barriers and molds."
With her Bachelor Degree in Jazz, she has taught at university level and even did a three-year stint at International Secondary School in Suva as an arts teacher.
Altogether, Sassy has been in the music industry for some 20 years and during this time she has carved a name for herself, including founding a local following that loves her rendition of popular local tunes and the energy she exudes, among other things.
The Aries loves to use her music to empower and transform young minds and budding artists. In this regard, she hopes to launch a project in Fiji soon aimed at advocating for mental health and general well being, especially among young creative artists.
"I have a big heart for nurturing youths in creative arts and supporting creative people's well being and mental health by activating what's inside them in terms of their own talents and abilities."
"I am currently working on a project that I will be starting here soon. It's about building capability of young people in the arts and enabling them generally in life skills, wellbeing and mental health."
Having been on the down the road to depression before, Sassy is passionate about addressing suicide, a social problem that is slowly spiralling out of control in the Pacific region, especially Fiji. She agrees that artists were vulnerable and emotionally susceptible people that needed support.
"There is a big issue, global and massive problem in New Zealand where I'm from and it is suicide and depression. In fact, many creative artists that I've met had struggled with depression. The problem goes hand in hand with any creative art and industry," she said.
"I've been with depression and anxiety in my life as well. Artists are very exposed and open to spirituality so we find ourselves sitting on a knife edge all the time because we are highly sensitive to what's happening to us and what's going on in the world."
"People need to understand creative people better, tolerate them and create an enabling environment for them."
Sassy's local fans love her ability to comfortably immerse herself into local culture and tradition, which includes singing local covers and connecting with local fans.
"Entertaining is about connecting with your fans and audience. You must be able to interact with them. I have quite a good local following here. I'm quite active on social media and I try to engage with my followers on a personal level and show them my human side."
"I don't want them to think I am someone who has talent but have nothing to give them. I try and learn and encourage them to follow their dreams with a diehard spirit."
"I am an Aries and I am a persevering person who is diehard about things and never does things with half pride. You don't say you really want to be a musician and just sit around drinking grog all the time."
Sassy feels very much like a local woman although she does not look it. Much of it has to do with her family.
"A lot of people may be wondering why I speak Fijian, sound like a Fijian but then I don't look like one."
"Well I am a mother of three kaiviti from Namosi. I have been in a long term marriage with a Namosi guy. I've lived in Fiji over half the time of my marriage and highly involved in the Auckland Fijian catholic community too."
Sassy feels that respect played a huge role in getting accepted into a community or group, which is why she is a keen learner of local culture
and language, among others.
"Through my community networks I ' v e become engaged in promoting Fijian language . I want my kids to speak Namosi dialect. I learned it
basically around the grog bowl and from there I taught myself Fijian through music."
"I speak Namosi and Bauan dialects and know a bit about the other ones. I am treated like a marama ni Viti everywhere I go so I get called tau all the time by my Vanua Levu friends. They think of me as from Namosi because my kids are."
When Sassy got back to her Lewa Strong single, she spoke on the elections, of elections ensuring women are given leadership positions.
"These women who are standing in the elections are very influential women and they have a lot to bring to the nation. I want young Fijian girls to look up to these women."
"Girls need to be more than just being strong. Be determined, persevere, strive for more than what anyone expects of you and surprise yourself with what you can achieve in life and don't have no for an answer."
For rising stars and those considering a career in music, Sassy is putting her hands up already.
"For anyone who likes to pursue a career in singing, my door is open for advice. You can message me on my Facebook page and I am willing to be a mentor. I want to encourage locals because music is really about sharing."