Sabeto Horse Races: Wet weather fails to dampen spirit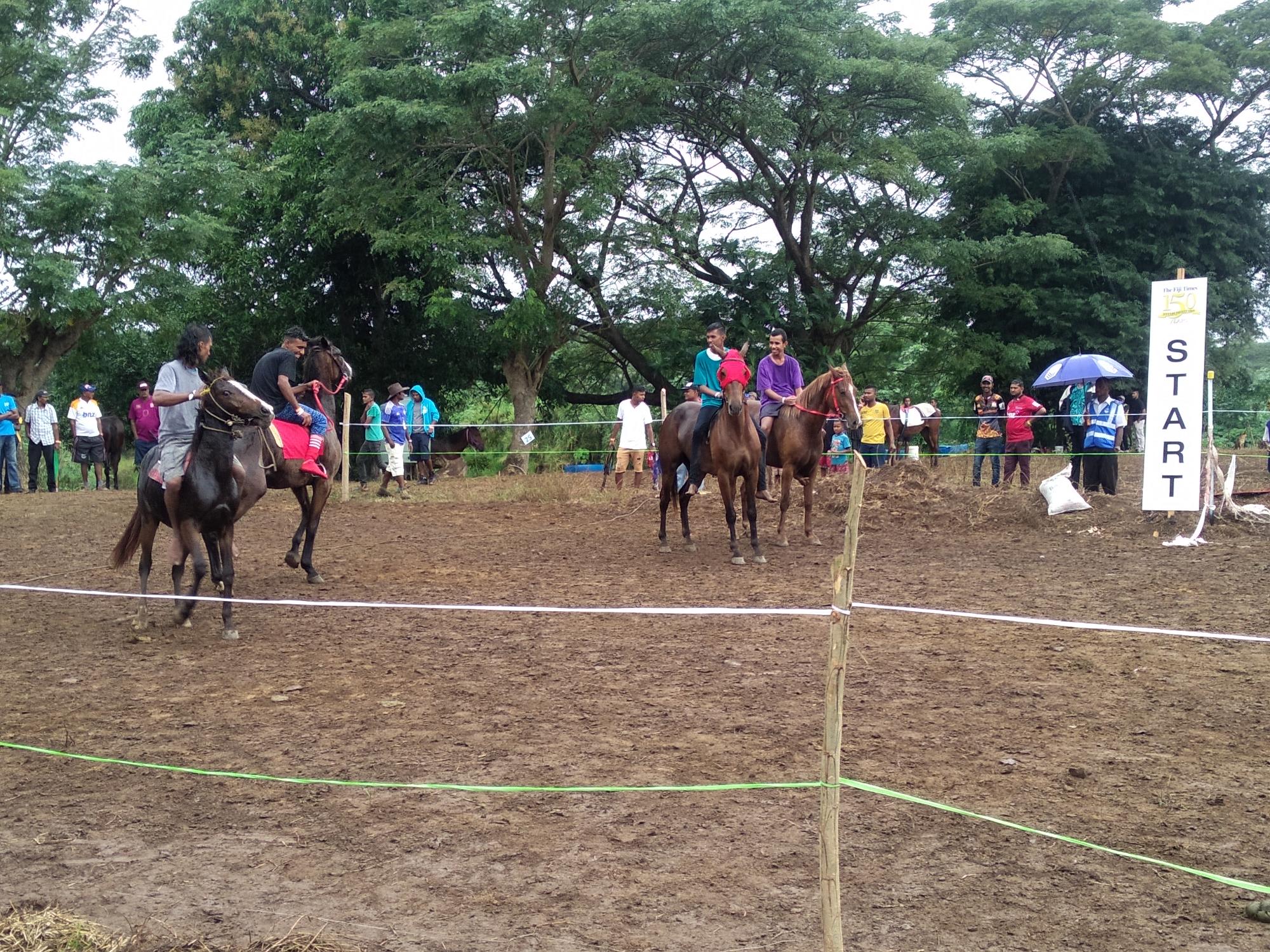 DESPITE the drizzles in the West, it hasn't stopped the interest of the crowd pouring into the Aviva farms to witness the 2019 Fiji Times Sabeto Horse Racing in Nadi.
A total of 11 divisions of race events, lined up for the day with the Tourism Fiji Wild Card 250 metres, Legend FM Open 250 metres, Mama's Pizza Open 250 metres, Flame Tree Open 250 metres, Aviva Farms Wildcard 900 metres, Fiji TV Open 900 metres, Hot Bread Kitchen Open 1400 metres, Asco Motors Open 1600 metres, Merchant Finance Cross Country 1600 metres and the main event the Fiji Times Sabeto Cup 2100 metres.
More than 30 horses, spectators, fans and tourists gather to witness an epic Sabeto Horse Racing event.