Sabeto Horse Race called off as rain spell continues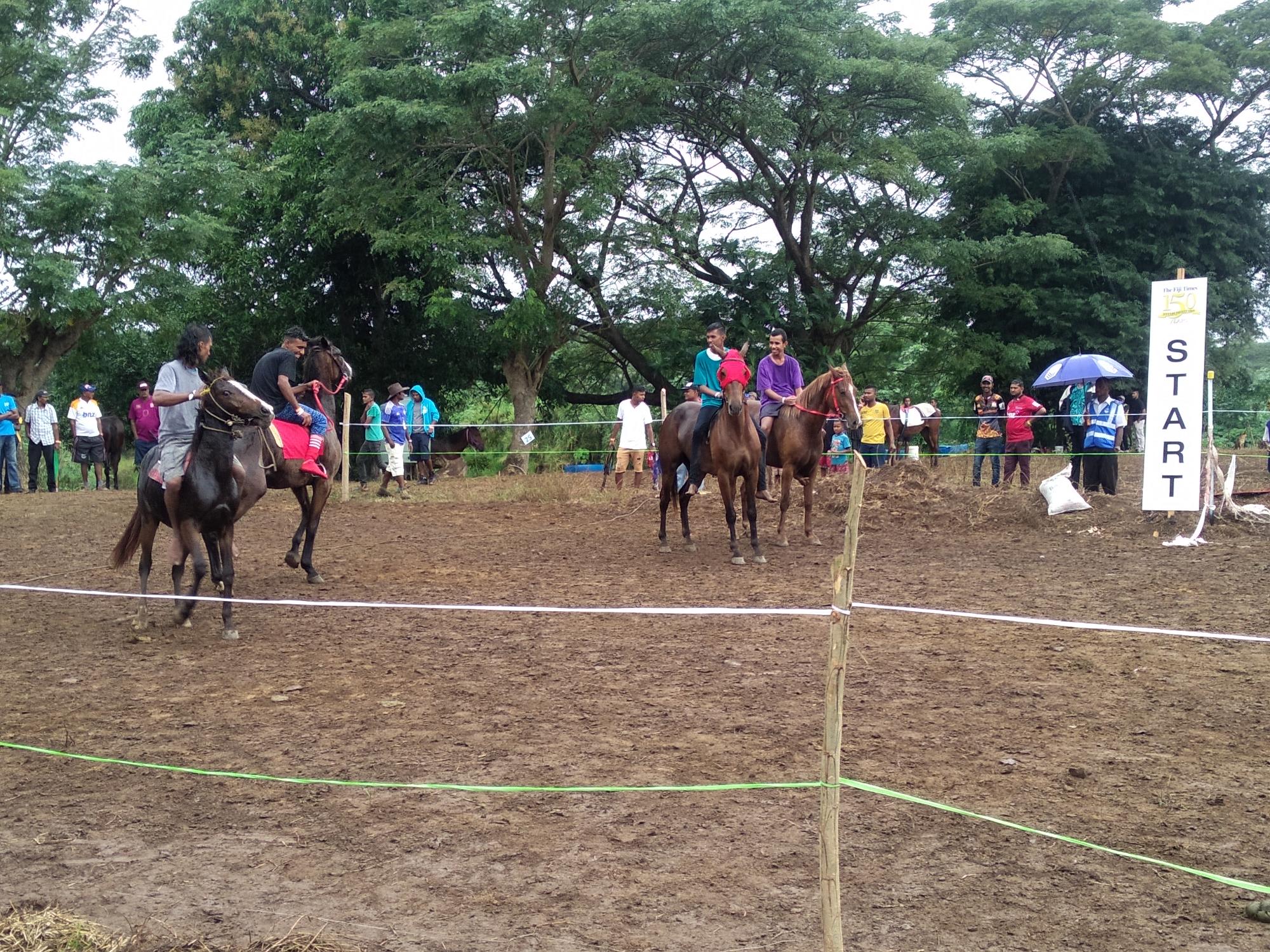 THE 2019 Fiji Times Sabeto Horse Racing event has been called off in Nadi with only three remaining events left to complete the day.
Event organiser Kim Beddoes said the safety of the jockeys and the horses was their priority and the rainy weather condition was the result of the cancellation.
"The safety of the horses and riders is our priority and we had to cancel the remaining races because we may control other things but not the weather," Beddoes said.
"I apologise to all supporters that gathered to this event and I hope you will agree with me regarding the safety of the horses and the riders.
"We divided the remaining prize money equally to the rest of the competitors that were left to compete and I thank everyone that came to be part of this event."
Despite the cancellation, the spectators enjoyed the day with drinks and food stalls offering them the best Fijian hospitality at the Aviva Farms.
More reports in tomorrow's edition of The Fiji Times.