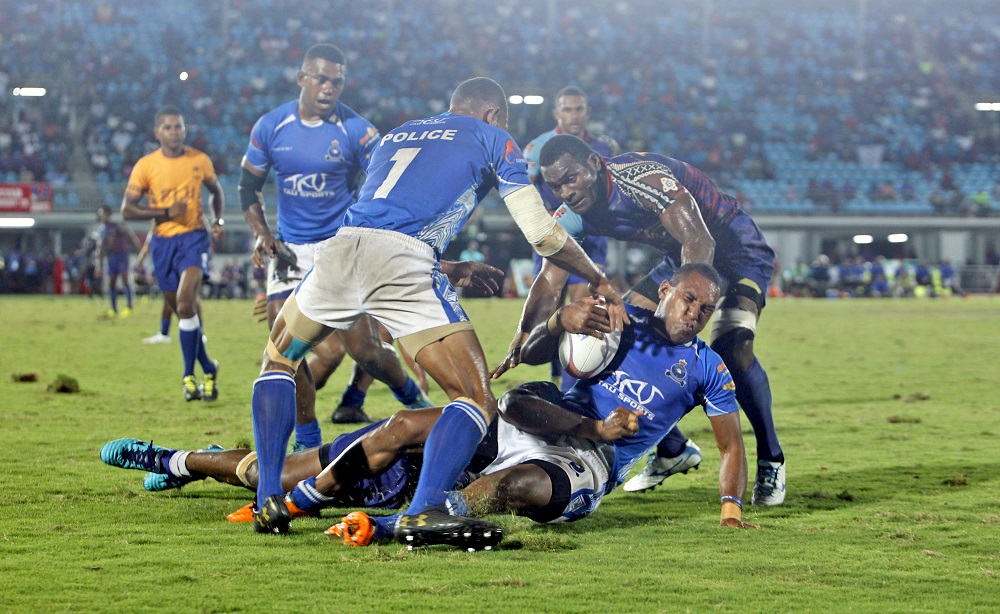 THERE seems to be a bit of a quiet gap in the wake of the massive Fiji Secondary Schools Athletics Finals at the National Stadium last weekend. There had been great anticipation leading up to the annual event which attracted thousands of people from around the country.
The fact that it actually coincided with the final week of the first term of school meant the Capital City was filled to the brim with students, former scholars from around the country, fans and family members. Wide media coverage of the event helped raise its profile and interest was pretty high. Thousands of people followed the event almost by the minute around the world via the internet. Now that attention has died down somewhat, our national sevens rugby side are slowly been pushed back into the limelight.
The national side flew out of the country, bound for Singapore on Monday night. National coach Gareth Baber said the team is looking forward to this weekend's leg of the World Rugby Sevens Series.
Baber knows we will have to put aside our loss to New Zealand in the final of the Commonwealth Games a fortnight ago. He knows we must be motivated to dig deep within ourselves and find our winning ways. Victories in Hamilton in New Zealand, Vancouver and in Hong Kong have catapulted Fiji onto the upper bracket of the world standings behind leaders South Africa.
This weekend's not going to be a stroll in the park either with the Blitzbokke, England, New Zealand, and Australia back at full strength. They had all opted to send second string teams to Hong Kong to allow their number one sides to prepare for the Commonwealth Games in the Gold Coast. Fiji's decision to maintain our top side for Hong Kong gave us victory, our historic fourth in a row at the Happy Valley. But it meant our players were playing top quality competitive sides right throughout up to the Gold Coast.
The players came back, Baber said, spent some time with their families and to reset and were now looking forward to the weekend. We are scheduled to play Japan at 5.36pm on Saturday and then take on Russia at 9.02pm. Our third pool game will be against Spain at 12.28am on Sunday. Baber has retained big names such as Mesulame Kunavula, Josua Vakurinabili, Kalione Nasoko, Paula Dranisinukula, Jerry Tuwai, Waisea Nacuqu, Amenoni Nasilasila, Vatemo Ravouvou, Eroni Sau, Sevuloni Mocenacagi, Alasio Naduva, recalled veteran Isake Katonibau and included newcomer Keponi Paul.
Having missed out on Commonwealth gold, we still have an opportunity to turn heads in this season's sevens circuit and later at the Sevens World Cup in the US later this year. The challenge though is for our team to be motivated this weekend. They must challenge themselves to cast aside the loss in Australia, stay focused on the series and enjoy this weekend. The challenge is for us to be motivated enough to inspire our team. Go Fiji, go