Revised format
19 January, 2022, 2:31 pm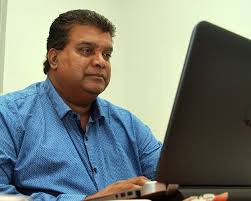 The CEO of Fiji Football Association Mohammed Yusuf has confirmed a revised format for the 2022 Digicel Premier League competition during the Association's council meeting via Zoom.
Yusuf said the decision was approved unanimously by the districts affiliated to the parent body.
He said they agreed to increase the number of teams competing in the local premier league competition rather than sticking with the earlier ambitious four rounds of football that was passed during the association's 83rd ordinary congress held at the Tanoa Waterfront Hotel in Lautoka last month.
"All the members spoke and decided unanimously to have 10 teams competing in the DPL for the new season," he said.
"The increase in the number of teams for the DPL means that the matches can be scheduled in a manner that time and preparation for the competing teams is appropriate.
"It was necessary to have a total of 10 teams featuring in the DPL rather than resorting to the four rounds of competition as earlier decided last year.
"It will be less burdensome to the DPL schedule.
"Fiji FA foresaw accurately that the league competition should eventually have more teams competing hence will allow the 10 teams to compete well.
"The four rounds of matches that were previously mooted would have been untenable."
Yusuf said the Nadroga football team would retain their premier league status with the new inclusion of giant-killers Nasinu FC.
"Nasinu FC was the tenth team confirmed based on their runner-up status during the 2021 Viti Levu Senior League competition.
"They played the full rounds of matches on a home-and-away basis and most recently featured in the top-tier of local football competition.
"The Southerners have the ability to sustain themselves financially also."
Tailevu Naitasiri had gained automatic promotion by virtue of being crowned the 2021 Viti Levu Senior League champions.
Meanwhile, Yusuf has clarified that the weekend of February 5-6 still remained as the tentative dates earmarked for the official kick off of the DPL in an expected 2022 busy local football season.