Retirement allowances concern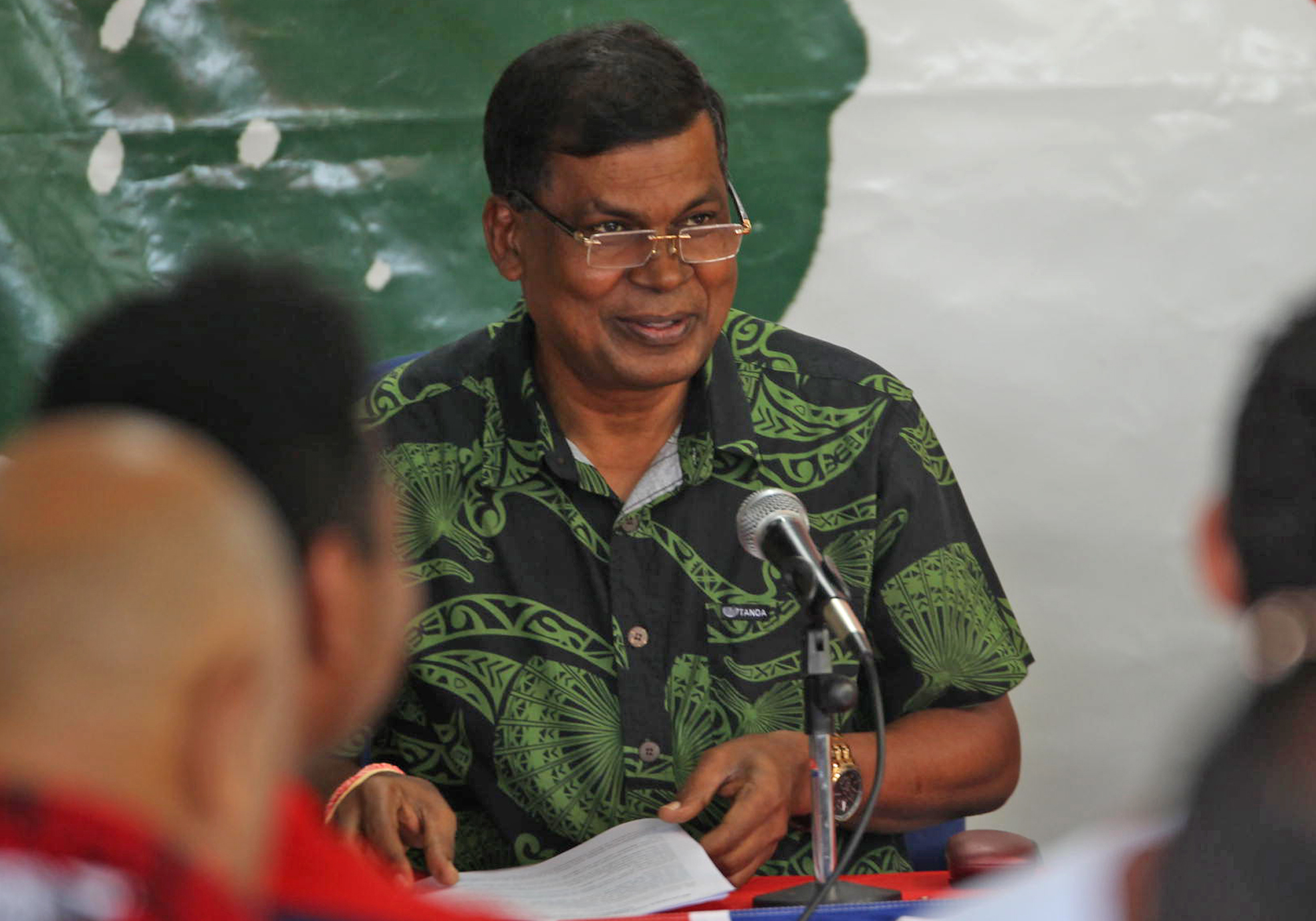 THE National Federation Party says Members of Parliament who were deposed in the 1987, 2000 and 2006 coups should be included in the now passed Parliamentary Retirement Allowances Act to receive retirement allowances.
While speaking on the debate on the Parliamentary Retirement Allowances Bill (now an Act) in Parliament last week, NFP leader Professor Biman Prasad said the Act had no provision for MPs who were deposed in the last three coups who had not returned or re-elected into Parliament.
He said in terms of transparency and accountability, the Act did not deliver justice for all MPs who were elected in previous years.
"And I think they had a chance, Madam Speaker, and I would urge to correct that, but that has not been done in this Bill (now an Act)," Prof Prasad said.
"This is an example of this Government not working with the Opposition or having a bipartisan discussion on important matters like these.
"Let me talk about this, why this Bill is not providing justice.
"There is no provision for Members of Parliament who were deposed in all the military coups.
"No fault of theirs because they have not served at least four years of their parliamentary term in the old parliaments. I believe, Madam Speaker, this is blatantly unjust and unfair."
Prof Prasad claimed there were many people who suffered during the three coups, but were not compensated.
"So, Madam Speaker, with this Bill was an opportunity and there are many people who suffered as a result of the military intervention in elected governments; people have been sacked; people were taken away in 1987, in 2000, in 2006.
"All these people, Madam Speaker, need to be compensated for.
"But more importantly with respect to this Bill, I would suggest that all Honourable Members of Parliament who since 1987 and many of them may not be around anymore, Madam Speaker, but those who are around, we should as a Parliament, as a matter of justice, as a matter of fairness, compensate and put them on Parliamentary Pension because that would be the right thing to do, Madam Speaker," he added.
In his right of reply, Attorney-General and Economy Minister Aiyaz Sayed-Khaiyum questioned why only MPs were being singled out from the 1987, 2000 and 2006 coups.
"Madam Speaker, the reality is that, all of these talk now about the 1987 and 2000 coups, about the MPs being paid, why did they not put this in their manifesto? Why did they not raise this before?
"Honourable Dulakiverata now stands up, why did not the SVT Government do that? Why did the SDL Government not do that if they felt so aggrieved? Why did they not take the petition to them, Madam Speaker?" Mr Sayed-Khaiyum questioned.
"The reality is Madam Speaker, it was not just the MPs. Why should the MPs be given special treatment? There were so many other Fijians who suffered after 1987. People who were in the civil service, overnight they were removed, overnight they were demoted, overnight they were beaten up."