Residents search for toddler
20 November, 2018, 10:20 am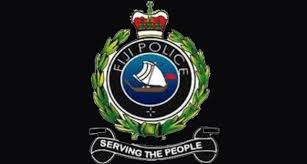 RESIDENTS of Nadeva and Bilalevu settlements spent yesterday combing the Sigatoka River in search of a three-year-old toddler who went missing on Sunday afternoon.
Bilalevu advisory councillor Pundit Varun Deo Sharma said people were not giving up in their search for the missing boy.
"When the report first came, I went out immediately with some other residents to help with the search party," he said.
"We had the police who were leading the search and residents who spent about five hours looking for the boy.
"Today (yesterday) again we are at the river. We don't want to give up."
He said the boy was with his father and uncle before he went missing.
"A lot of us go to put out nets in the river.
"His dad was fishing with his brother and the boy was just playing by the river bank.
"They didn't expect him to go into the river."
Meanwhile, police spokeswoman Ana Naisoro said the initial search party on Sunday afternoon had negative results.
She said the search resumed yesterday with the search area widened.
Investigations into the incident continue.