Report workplace injuries within 14 days, or death within seven: Minister
20 September, 2018, 12:15 pm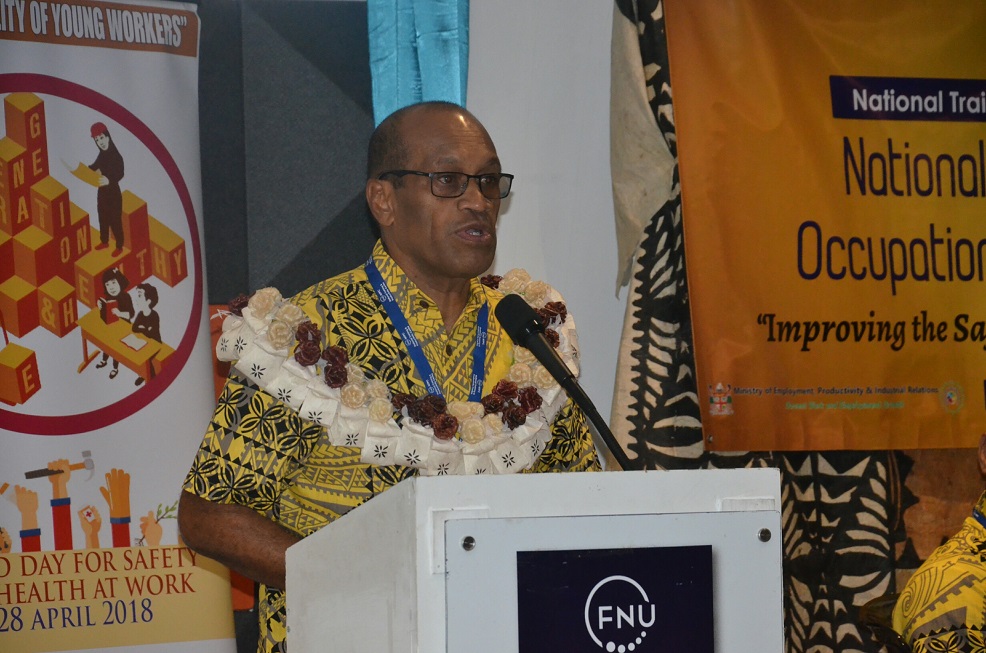 AN injury at the workplace needs to be reported within 14 days and death cases within seven days upon the employer having knowledge of the accident and death.
Fiji's Minister for Employment, Productivity and Industrial Relations Jone Usamate highlighted this in a Government statement issued this morning saying this was according to the Workmen's Compensation Act.
Mr Usamate made this clarification after receiving queries during the Minister's public consultation held in the Central Division earlier this week.
He said the compensation claims needed to be filed within three years from the date of injury or death, and all compensation cases received needed to be processed by his ministry within a period of six years.
He added for all injuries at workplaces or death of an employee, the Ministry of Employment had the primary responsibility to address such cases within the same timeframe.
Employers and workers were advised by Mr Usamate on the new transition of the Workmen's Compensation Service in his ministry.
Mr Usamate said from January 1, 2019, all injuries or deaths sustained at the workplace or as a result of work will be handled by the Accident Compensation Commission of Fiji (ACCF).
"Injuries sustained or deaths prior to this date will still be handled by the Ministry of Employment."