Report on justice needs and satisfaction launched
18 October, 2019, 5:17 pm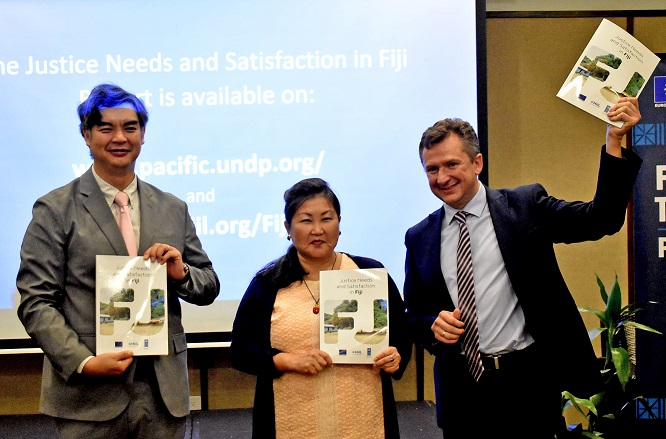 A REPORT on the Justice Needs and Satisfaction in Fiji was launched at Holiday Inn in Suva today.
The report is funded by the European Union and implemented by the United Nations Development Program (UNDP).
The report highlighted that almost 5000 individuals from the four divisions in Fiji took part in the survey and 60 justice sector stakeholders were also interviewed.
The study provides a clear view of a range of issues, including an understanding of people's justice needs; it explains how people experience the justice system, people's perceptions of justice and the fulfilment of their justice needs, or lack thereof.
A total of $18million was invested by the EU for the implementation of this project.