Report: Fiji a hub for sex trafficking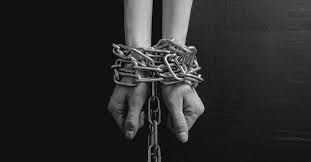 Fiji has been considered a source, destination and transit country for men, women and children subjected to sex trafficking and forced labour, states the human rights situational analysis report for 2020.
"Family members, taxi drivers, foreign tourists, businessmen and crew on foreign fishing vessels have allegedly exploited Fijian children and women in sex trafficking," the report stated.
"Police initiated two suspected trafficking cases in 2020 and in previous years, police has provided anti-trafficking training to police recruits and acceded to the 2000 UN trafficking in persons protocol."
The report further stated there was an increase in efforts by police to prevent trafficking.
"The police anti-trafficking unit has conducted public awareness campaigns and seminars aimed at children and parents while immigration and labour officials have conducted awareness programs targeted at Fijians who work overseas to prevent labour exploitation.
"Despite the efforts taken, there are some gaps such as immigration officials have not routinely taken steps to investigate or verify the legitimacy of employers of migrant workers and the police anti-trafficking unit has not had adequate dedicated resources to effectively conduct trafficking investigations and other anti-trafficking activities."