Rapist gets 14 years
11 September, 2019, 12:47 pm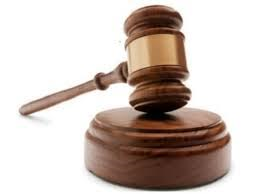 A LONG term imprisonment becomes inevitable when an accused sexually abuses a child, says High Court judge Justice Sunil Sharma.
He made the statement when he sentenced a man who raped a teenage girl to 14 years 11 months imprisonment.
The incident took place between August 1 and August 31, 2016 at Sigatoka in the Western Division.
The rapist was 18 years old when the incident took place and the victim was 16.
According to the facts of the case, the victim was alone at home when the rapist entered their house and asked of her parent's whereabouts.
When the victim told him that they were not at home, he entered the victim's house and then told her to remove her clothes.
When the victim refused, he then forcefully removed the victim's clothes and then forced her to have sexual intercourse with him.
While delivering his sentence, Justice Sunil Sharma said it was the duty of the court to protect children from sexual abuse or exploitation of any kind.
That was the reason the law have imposed life imprisonment as the maximum penalty.
"Rape of a child is one of the most serious forms of sexual violence and offenders should be dealt with severely," he said.
"When an accused sexually abuses a child, they should expect condign punishment to mark the society's outrage and denunciation against such conduct.
"A long term imprisonment becomes inevitable in such situations."