Rape suspect alleged to have been assaulted while being in remand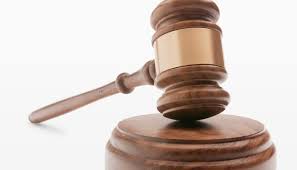 A MILITARY Officer  accused of raping his step daughter was not present in court today.
The man who is charged with three counts of rape was to appear before Justice Daniel Goundar.
The man is alleged to have raped his 17-year-old stepdaughter between 2011 and 2018 in Lami.
Defence lawyer, Tanya Waqanika informed court that her client had been assaulted while being in remand on June 3 and they had filed an formal bail application last Friday.
She also informed the court that the complainant had alleged to have lied about the whole incident and she had gone with her mother to Lami Police station to give another statement.
Justice Goundar gave state 21 days to file information and disclosures.
The case has been adjourned to July 5, for plea.