Raiwaqa murder trial continues in High Court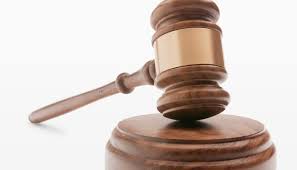 THE trial in the case of a man charged with causing the death of a 23-year-old man from Raiwaqa, Suva, back in 2015 continued in the High Court in Suva today.
Retired soldier Wame Waqavanua, 57, who is charged with one count of murder is being trialed before High Court judge Justice Salesi Temo.
Defence lawyer Ana Tuiketei presented evidence in court today that Mr Waqavanua had called in and later reported in person to lodge a complaint at the Raiwaqa Police Station in the early hours of November 23, 2015.
It is alleged that Mr Waqavanua murdered Watisoni Rokosau later that morning.
Ms Tuiketei produced the daily log book of the Raiwaqa Police Station in court today, in which it was stated that the accused called in at 3.12am and then presented himself to the Police station at 3.30am to report against the victim.
Ms Tuiketei told the Court that Mr Waqanavanua called and reported in person to the station for police assistance.
More details on this report in tomorrow's edition of The Fiji Times.