Pursuing his father's footsteps
26 August, 2018, 10:57 am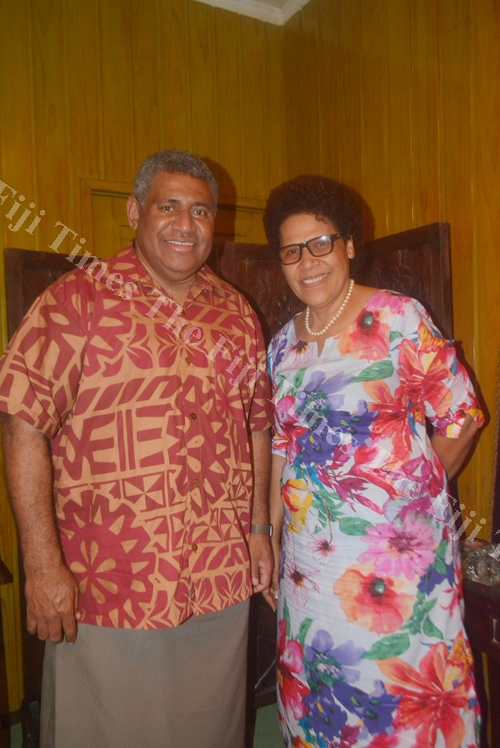 EVERYONE has a unique footprint in a place that God calls and for the Reverend Dr Mosese Cakau, being shouldered the most sacred responsibility of his life is a humbling yet the most important calling God has given him as his servant.
The name 'Cakau' itself is not only synonymous in the Assemblies of God Fiji movement but in other Fijian faith-based organisations as well because history has now repeated itself as the son of a late AOG Church general superintendent is now following his father's footsteps to become a leader for the AOG Fiji Church.
At 57 years of age, the gentleman from Natumua, Tavuki in Kadavu has been handed the church leadership by his predecessor the Reverend Pita Cili, who has decided to retire at the age of 76 after holding the church's leadership role for the past 15 years.
Mr Cakau's late father, the Reverend Alipate Mateyawa Cakau was the general superintendent for the church in 1966 before the baton was passed on to the late Reverend Filimoni Kama Waqa.
Mr Cili took over the church leadership role in 2003 after the passing of Rev Waqa.
"It is a humbling experience to now occupy the position my dad once held," Mr Cakau said.
"This is a huge responsibility that requires consistency, integrity and hard work. "I have been serving as an assistant general superintendent since 2011 and even when Mr Cili was sick, I was acting in the position… we were confident God was going to come through for him and all through that time was a preparation time for me, learning some very important lessons through the whole process of going through difficult situations and now coming to leadership now its responsibility that is overwhelming."
Mr Cakau said this leadership role has already been led by those with distinction and honour and it's quite a big shoe to fill.
"I believe everyone has a unique footprint in a place that God calls, people in different seasons to serve the fellowship… we thank God for the great men and women who have not only stood in leadership, also those who stood behind leadership as we move through these times."
Mr Cakau also acknowledged the church pastors in villages and settlements and also those in towns and cities, adding that without each and every one of them, they would not have been able to make it to where they are today.
"We are 92 years of God's goodness and promise to the church. The church has set its plans and we will continue on the plans. "The fellowship has embraced with a vision to continue evangelisation work particularly in the area of world missions, to get behind and support and send missionaries like we had in the past and encourage churches. We are also trying to establish in every tikina (district) and there is a church where we can all come and worship God despite different religions."
Mr Cakau is married to Kolofiu Cakau and they have two sons and twin daughters. He became the senior pastor of Suva's Calvary Temple in 1997 and is still the senior pastor to date. He also did his doctorate studied at the Northwest College which is now the Northwest University in Seattle, Washington in the USA.