Proposal to move MPs trials forward
17 August, 2022, 10:32 am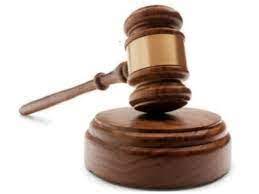 The Anti-Corruption Division of the High Court in Suva yesterday called the matters of Opposition MPs Simione Rasova and Peceli Vosanibola to see if their counsel would agree to move their trials forward to take up a two-week slot in the court's calendar.
High Court judge Justice Dr Thushara Kumarage asked Mr Rasova's lawyer Tomasi Tuitoga if he could move his matter up to August 22 or a date after that.
Mr Tuitoga said it would not be possible as he had other matters and could only accommodate the matter on the appointed date, September 5.
Fiji Independent Commission Against Corruption (FICAC) commissioner Rashmi Aslam said the commission was still preparing for the trial in this matter.
Lawyer Sevuloni Valenitabua informed the court he had taken up Mr Vosanibola's case from Simione Valenitabua, who had fallen sick and underwent an operation.
Mr Valenitabua said he needed to have a pre-trial conference with FICAC and could begin the trial on September 19.
Mr Aslam said the matter would be shorter than the others and would take less than two weeks.
Jagath Karunaratne appeared for Salote Radrodro, whose matter was supposed to be called today for closing submissions.
He told the court Mr Valenitabua would be available to continue with the matter on August 22.
Mr Aslam said there was no other option and they would have to be accommodative of Mr Valenitabua's situation.
Mr Rasova's trial will commence as appointed on September 5, Mr Vosanibola's on September 19, and closing submissions for Salote Radrodro trial will be heard next Tuesday.