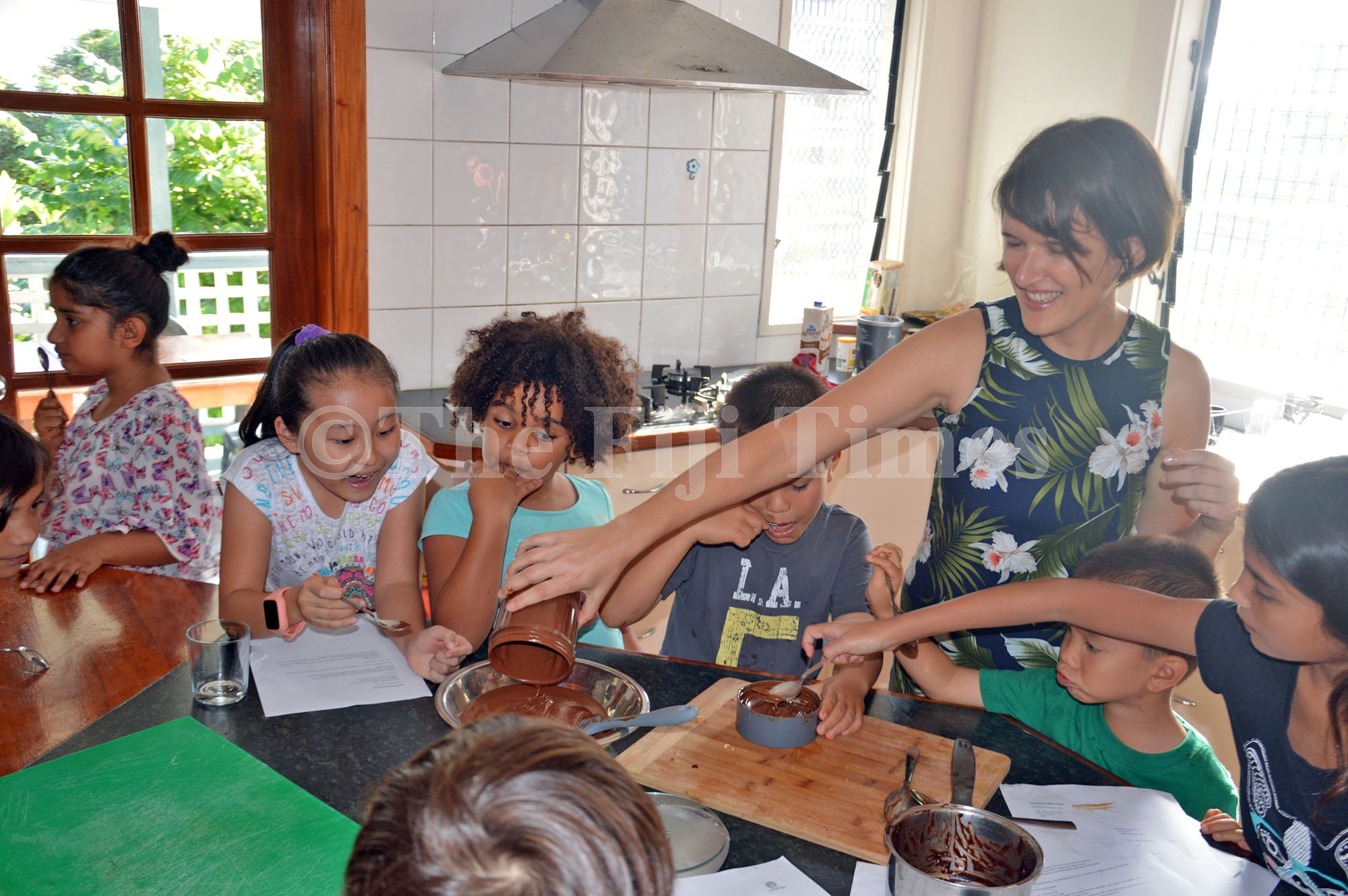 ALLIANCE Française de Suva and Healthy Eating Fiji believes having a healthy lifestyle from a very young age can help combat non-communicable diseases (NCDs) in the country.
Healthy Eating Fiji nutritionist Vittoria Pasca held an eco-friendly cooking class at the Alliance Française de Suva yesterday. This is the second time both organisations have held an eco-friendly cooking class.
"Changing lifestyle will reduce NCDs and that is what I do," Ms Pasca said.
"I mainly promote healthy cooking, so we use healthy locally -grown foods, especially the fruits and vegetables that we can find anywhere in Fiji.
"When you cook healthy food, you change your diet and lifestyle. Local produce is actually more eco-friendly."
Ms Pasca added that using locally-grown food will help minimise pollution.
Executive director of Alliance Francaise de Suva, Thomas Feldstein said to be health conscious was vital especially at a young age.
"It is also interesting that we provide a nutritionist so she can explain on how to be health conscious, especially with kids and what they eat. "It involves them as they can do it by themselves. Often the easiest way is to buy snack but with this it will enable them to look after their health."
Alliance Francaise is an international organisation that aims to promote the French language and culture around the world.
It recently teamed up with Healthy Eating Fiji a consultancy business by Ms Pasca in promoting a healthy lifestyle in Fiji.
Here are two of the easy-to-make foods that children can make at home:
Kumala hummus
Ingredients 1. 150 grams of orange kumala (sweet potato) 2. 150 grams of cooked chickpeas (chana) 3. 2 tablespoon of sesame paste (tahini) 4. Juice of 1 lemon or 2-3 kumquats 5. 1 garlic clove 6. 1 pinch of salt 7. 4 tablespoon of water Directions: Wash and peel kumala. Steam for 20 minutes. Blend all the ingredients together, apart from the seeds, until the hummus becomes smooth. Decorate with seeds and serve.
Kumala chocolate mousse
Ingredients 1. 200 grams of orange kumala 2. 90 grams of dark chocolate (at least 70 per cent cocoa) 3. 180 grams rice/ almond milk (1 cup) 4. 1.5 tablespoon coconut nectar (maximum) Directions Steam kumala until soft (20-30 minutes). Melt chocolate with some milk in a water bath (brain-marie). Combine all the ingredients in a powerful blender and blend until smooth. Serve chilled. Add peanut butter or hazelnut for flavour.