Program designed to help patients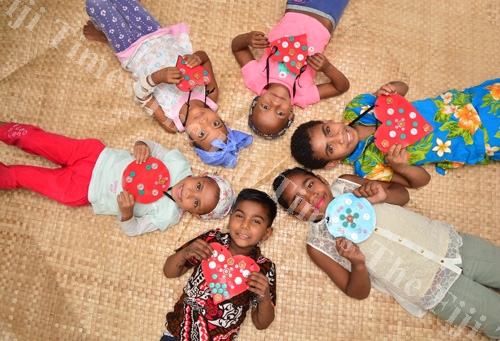 SEVEN children suffering from cancer took part in the Walk On Walk Strong (WOWS) Kids Fiji's book club and art and craft program held in Suva yesterday. The program was designed to help children get involved in extra curriculum activities to promote their social skills and also help them in their back to school readiness.
Staff members from the Australian High Commission in Suva took time out to be part of the program and also gave groceries to the organisation.
WOWS Kids Fiji team leader Viola Lesi said the event was an important one for the organisation and for the children involved.
"We are very grateful to the staff of the Australian High Commission who took out their time from their schedule and spent time with the children," Ms Lesi said.
"The children today (yesterday) had a reading session and an art and craft session. They made necklaces and posters which really brought smiles on their faces. This really helps them to grow and move out from their normal routine of being treated in the hospitals."
She said the program also gave the opportunity for parents and guardians to spend time with each other and share their experiences.
"The two-hour program gave them time to do other things which they would not be able to do so in their normal time.
Some of them have other chores and children as well and this gave them time to focus on these as well," she said.
She added literacy was critical in educating these children as this led to them being aware of new things and also increased their understanding and knowledge of day-to-day activities. She said the program would be held every two weeks.