President Konrote honoured
18 August, 2020, 10:50 pm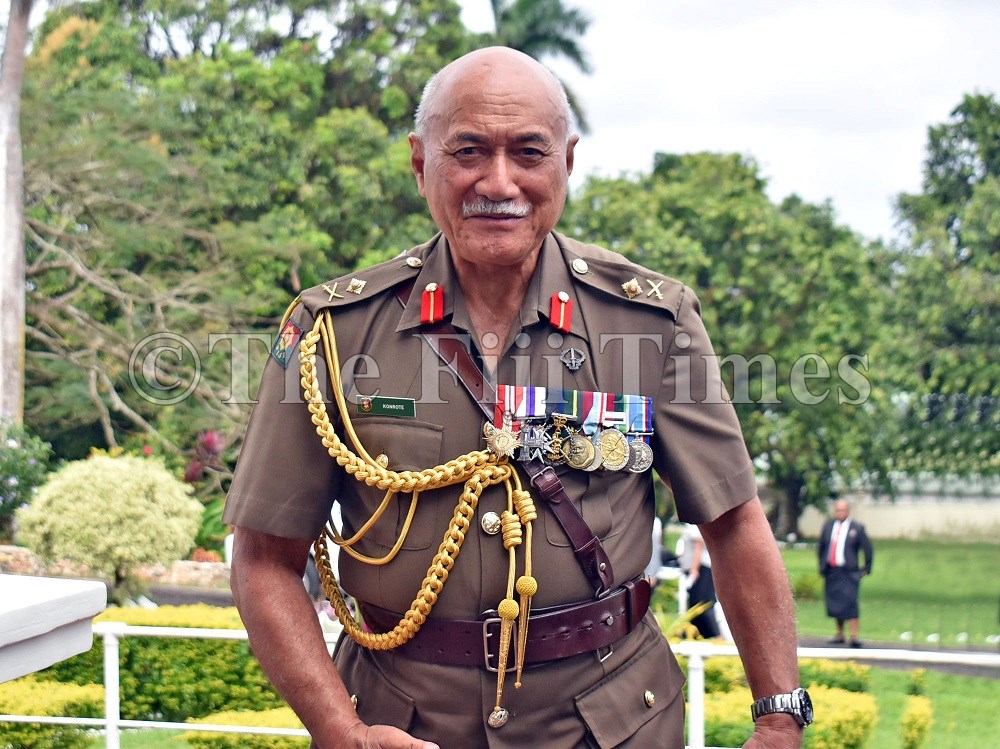 President Jioji Konrote was inaugurated as the Honorary Colonel of the Regiment of the First Battalion, Fiji Infantry Regiment (1FIR) yesterday.
This means the retired Major General is the ceremonial head of the 1FIR (1st battalion) based in the Golan Heights and Iraq.
The auspicious event within the RFMF hierarchy was attended by Prime Minister Voreqe Bainimarama, Leader of Opposition Sitiveni Rabuka, Acting Commissioner of Police ACP Rusiate Tudravu, Commissioner of Corrections Francis Kean, Minister for Defence Inia Seruiratu, Fiji Navy Chief Commander Marika Vosawale, retired servicemen, military and naval officers.
However, journalists were not able to cover the traditional ceremony of "veiqaraqaravi vakavanua" where Mr Konrote addressed military and naval officers.
The Office of the President strictly monitored the movement of journalists within the State House, as they were prohibited from conducting interviews.
While conducting the thanksgiving service, RFMF chaplain the Rev Major Ilaitia Tuwere said God had foreseen this event.
He reminded the RFMF to seek divine intervention in order to make right and wise decisions.
"Immense changes are happening within the military," Maj Tuwere said.
"So, we need God to be the light and compass so to keep the military on the straight path.
"God is the only light that could shine some sense of wisdom and right decision-making within the military."