Post-TC Keni: Government team arrive in Kadavu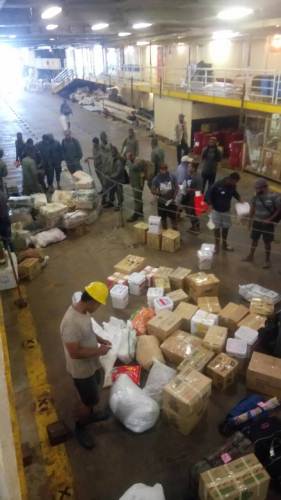 Update: 3:18PM A TEAM of Government officials, including about 30 military officers, disembarked from the Lomaiviti Princess vessel at Vunisea in Kadavu today.
The team is here for the assessment of damage and rehabilitation works after the devastation by Severe Tropical cyclone Keni.
Meanwhile, the jetty at Vunisea was completed last night and The Fiji Times have been informed that road clearing has reached Nabukelevuira while there is still about another 8km left to clear the road leading to Namara Village and other nearby villages.