Poor drainage affects farms
25 January, 2019, 10:30 am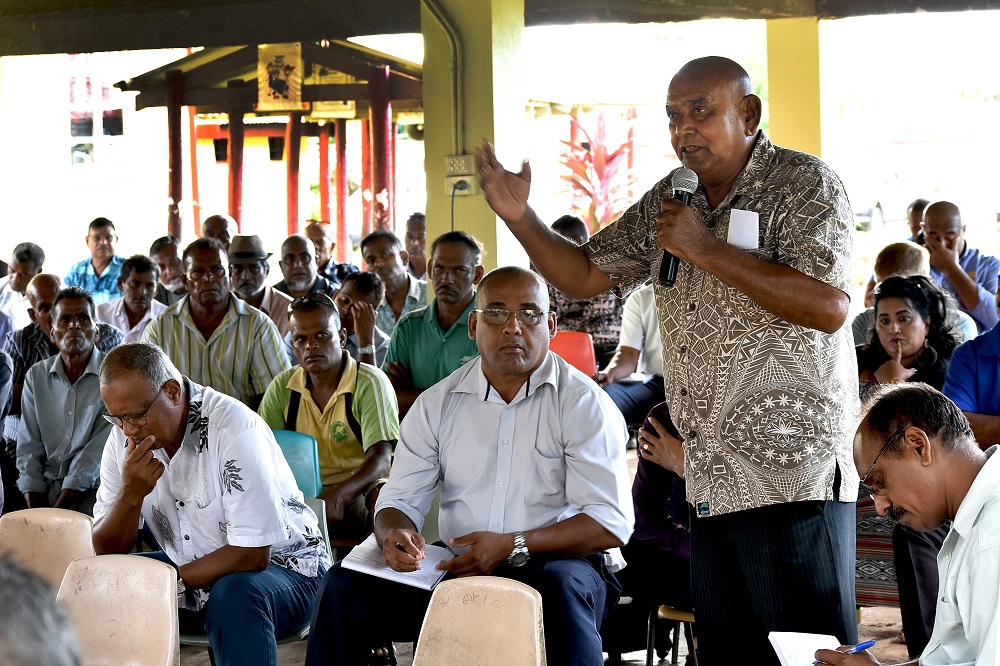 LACK of proper drainage work is one of the biggest issues facing the sugar industry, says Ba grower Moshim Khan.
Speaking at the National Sugar Industry Policy consultation in Lautoka on Wednesday, he claimed poor drainage had affected a $20,000 farm investment in Ba and resulted in families being forced to hire a four-wheel-drive vehicle to get to work and school.
"There are three farms just beside the Rarawai Mill and those farms have been under water for the past four days," he said.
"Last year SRIF (Sugar Research Institute of Fiji) did drainage work, but did not complete it.
"Over the last two days that road was blocked because FSC blocked access, they put cement slabs and the access that has been given is all under water. "Those farmers had to hire a four-wheel-drive van for children to go to school and for those going to work."
Mr Khan said the drainage issue on Naidrodro Rd had been a problem for the past 10 years.
In response, Fiji Sugar Corporation chief executive officer Graham Clark said the issue was addressed during the Rarawai consultation.
"We have handed it to the Rarawai field and factory team to address the drainage issue," he said.