Police women eye Sukuna Bowl
19 September, 2022, 4:04 pm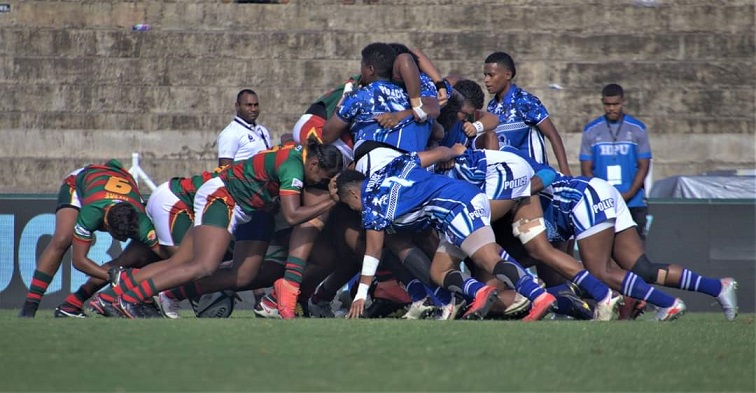 The Fiji Police Force women's 15s rugby team is ready to play in the Sukuna Bowl if the competition's organisers intend to introduce women's rugby in the annual fixture.
The Sukuna Bowl was first played in 1951 to create a common ground for servicemen in the Fiji Police Force and Republic of Fiji Military Forces.
Last Friday, the women of the two forces played in a rugby match that was a curtain-raiser to the Fijiana 15s and Wahine Maori clash at the HFC Bank Stadium in Suva, with Police coming out victorious.
This was also the first time the two organisations fielded women's 15s rugby teams.
Team manager Saimoni Bebenisala said they would be happy to participate in the Sukuna Bowl.
"We're ready to take them (Army) on come Sukuna Bowl if given the opportunity. But it will be up to the organisers," Bebenisala said.
He said the friendly match against Army was a historic moment for the forces.
"I think the girls had a wonderful game and for us this is history in the Fiji Police Force being the first women's 15s team, and also I think for the RFMF it is the first of its kind for them," he said.
"So we both created history today between the two disciplined forces."