Police to investigate possession of uniform by a civilian
2 December, 2018, 2:17 pm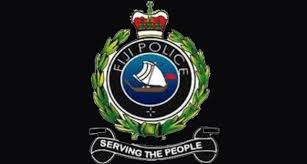 FIJIAN Police will be investigating an incident on how a civilian has in his possession a police uniform and is using it to pose as an officer.
The issue came to light after pictures surfaced on social media where the young man was dressed in a full police uniform.
Police spokesperson Ana Naisoro said this was a very serious issue.
"We take this issue very seriously and we will be investigating," Ms Naisoro said.
She said Police would be looking at two issues in relation to this.
Ms Naisoro said a civilian wearing the uniform would result to impersonating a police officer.
"We will look at two issues – the unlawful use of the uniform in question as well as the officer the uniform is issued to and how it came to be in the possession of a civilian as it could be used to impersonate a police officer and used unlawfully which is a major concern to us."