Police to be more mobile, unpredictable with traffic operations
10 September, 2018, 3:34 pm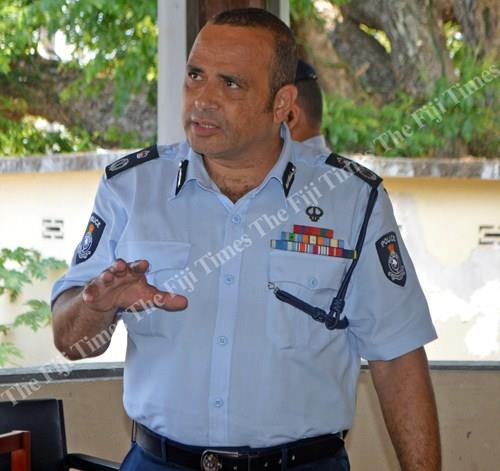 SPEEDING remains as the top traffic infringement offence in the country with about 42,600 drivers booked from January until September 3 this year.
With this, Fiji's Police Commissioner Brigadier General Sitiveni Qiliho has indicated that they were coming down hard on these offenders as they were becoming smarter in dodging the authorities.
Speaking to this newspaper, Brig-Gen Qiliho stressed that there were now more mobile, unpredictable and flexible in the way they conduct traffic operations.
"We are pushing more people out and I have stressed the importance of dealing with government vehicle drivers because we are the biggest abusers road rules," Brig-Gen Qiliho said.
Brig-Gen Qiliho highlighted a case where certain drivers were opening up Viber groups to inform each other where Police checkpoints were.
He said as soon as they moved from a certain area, drivers continued to abuse the road rules again.
Police have also identified certain locations as red spot areas for speeding.
Other traffic infringements recorded so far were 4741 cases of careless driving, 3029 cases of not wearing seat belts, 203 cases of driving without a driving licence, 596 cases of driving with expired driving licence, 2130 cases of failing to produce a driving licence, 831 cases of improper use of mobile phones and 575 cases of illegal operations.
About 796 people were arrested over the period for drinking and driving.