Police officers allegedly assaulted by students
12 November, 2018, 1:14 pm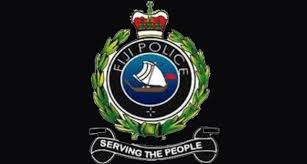 FIVE students who were alleged to have been drinking in the school boy's dormitory last Saturday have been questioned and released by the Police.
This was confirmed in a police statement issued today which states that the students were allegedly drinking liquor and causing trouble after midnight.
It further says two police officers that were sent to attend to the report were allegedly assaulted by two students aged 16 and 17-years-old who were found to be fighting.
Police spokesperson Ana Naisoro said after the two students were interviewed and released, at around 2am the same morning the school principal called the police alleging that students were drinking home brew inside one of the boy's dormitory.
She said the principal also said that the boys were causing trouble.
Ms Naisoro said when police arrived they allegedly found the same two students who were taken in for questioning earlier drinking with three others also aged 16 and 17-years-old.
She said all five were interviewed and released as investigations continue.