Police identify new trend of claims regarding police brutality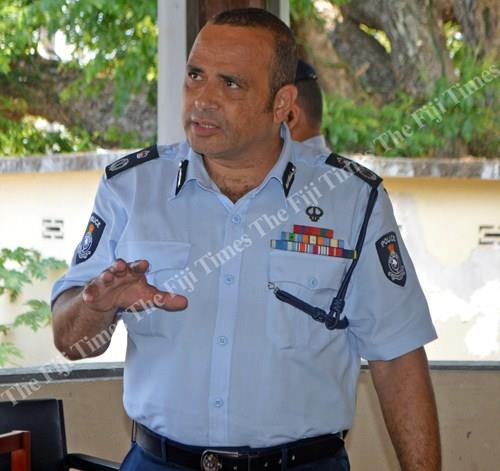 A NEW trend has been identified by the Fiji Police Force, people claiming police brutality during major drug raids and arrests.
Police Commissioner Brigadier General Sitiveni Qiliho said this was discovered when they visited complainants during the course of investigating alleged police brutality.
The force's Internal Affairs unit is investigating two allegations of police brutality, one of which was in relation to a drug raid on Moala in the Lau Group.
Brig-Gen Sitiveni Qiliho said the force had continued to reiterate in their briefings and operational orders that brutality would never be condoned.
"Most of the brutality cases that were alleged that we've investigated, we've gone back to the complaints and normally we noticed the trend that any major drug raid that we do or any major arrests; the first thing they would say or alleged was police brutality," he said.
Brig-Gen Qiliho said this was soon becoming a thing of the past following the introduction of video recordings ensuring transparency during interviews.
"So if allegations of police brutality come to us; we will investigate. "There is nothing about sweeping things under the carpet, there are no cover ups here, and we will deal it with professionally."
The police chief said officers, if charged in relation to the brutality allegations, would go through the court system to decide their fate.
Meanwhile, Brig-Gen Qiliho said all police officers understood his stand and policies in regards to extra marital affairs, damaging police vehicles and the unauthorised use of vehicles.
"The men and women of the police force know that if they do that, it results in their termination and it's not just done without going through the disciplinary process. "We take them through the disciplinary processes that we have to give them the opportunity to explain themselves before we make that decision. "I have senior officers, I have my legal team , I have an Internal Affairs team where all the files go through and we sit down before a final decision is made," Brig-Gen Qiliho said.