Police acknowledge speeding as highest contributor to road fatalities
28 November, 2018, 8:35 am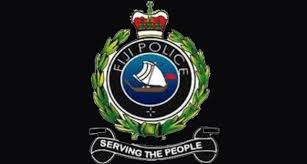 SPEEDING continues to be the highest contributor to road fatalities and to date 32 of the 65 lives lost were because of that.
This was highlighted by Fiji Police Chief Operations Officer ACP Maretino Qiolevu who is concerned that the warnings about the dangers of drunk and driving were not being taken seriously.
ACP Qiolevu said they continued to arrest drivers daily for driving under the influence of alcohol.
According to statistics provided by the Police, so far this year, 15 drunk and driving cases caused accidents on the roads.
ACP Qiolevu said the road death toll stood at 65 compared to 61 for the same period last year.
He added the Western Division continued to be a major area of concern recording the highest number of fatal accidents with 40 of the 65 deaths recorded till date.
It has been stressed by the Chief Operations Officer that a nationwide traffic operation was now underway as trends showed a high number of fatal accidents are recorded during the month of December.
ACP Qiolevu said traffic operations would be boosted by officers conducting routine operations during the festive season and operations will run till mid-January.