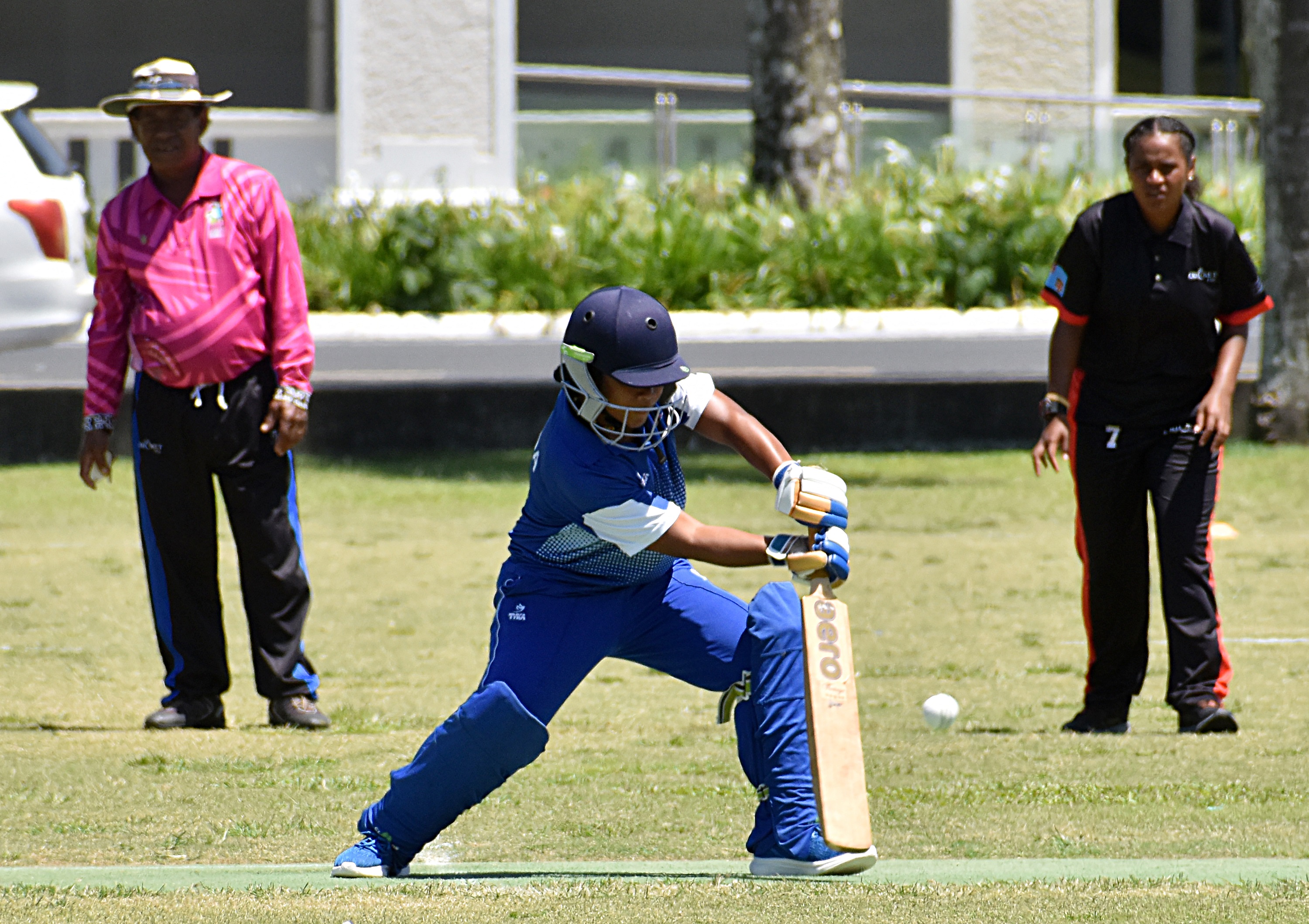 The Papua New Guinea Lewas were crowned Pacific Island Cricket Challenge champions after beating Vanuatu by 100 runs at Albert Park in Suva yesterday.
The Lewas batted first and scored 132 runs with a fall of 7 wickets in 20 overs.
Sibona Jimmy top scored with 37 runs followed by Naoani Vare with 18, Henao Thomas with 15 and Tanya Ruma and captain Kaia Arua with 14 runs each.
Vanuatu bowlers N Mere took 3 wickets while Netty Chilia and N Langiatu took 2 and 1 wicket respectively.
Vanuatu then batted and scored 32 runs all out in 9.3 overs.
Rayline Ova top scoring with 7 runs.
Cricket PNG bowlers Ra'a and Jimmy took 3 wickets each while Ravina Oa taking 2.
Hollan Doriga and Arua took 1 wicket each. Arua said she was happy with the performance of her team mates.
"In PNG it's been raining a lot. Every chance we get to train we make the most of it to improve our bowling, fielding and batting," the Hanuabada villager in Port Moresby said.
"It's been hard with the weather but the girls have been giving their 100 per cent of everything."
Meanwhile, in the men's final, PNG also took out the inaugural PICC23 Men's Championship title after beating Vanuatu by a close seven runs.
PNG batted first and scored 134 runs with the fall of the last wicket on the last ball.
Lega Siaka top scored with 58 runs followed by Mahuru Dai and Doko Rupa with 21 and 20 runs respectively.
Vanuatu bowlers led by Tim Cutler took out five wickets followed by Apolinaire Stephen with three and Ronald Tari with one. Vanuatu then batted and scored 127 runs with a fall of eight wickets.
Nalin Nipiko tops the score with 54 runs followed by Tari, Junior Kaltapau and Andrew Mansale with 20, 18 and 14 runs respectively.
PNG bowlers were also on song with Patrick Nou taking three wickets and one each to Jack Gardner and Nosaina Pokana.