PM: Take a lesson from Eid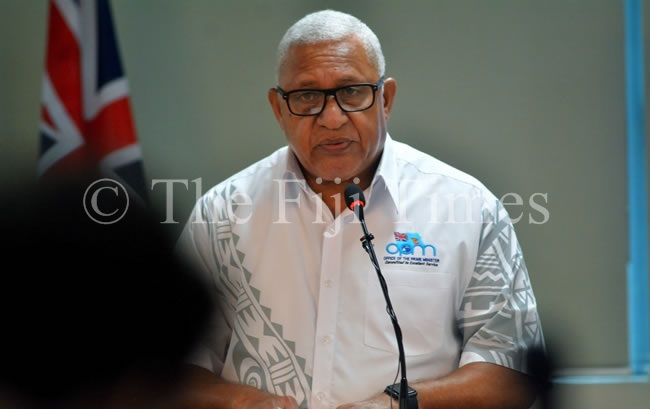 People of the Muslim faith in Fiji have shown that their faith cannot be broken by disease or distance.
This was the message from Prime Minister Voreqe Bainimarama as people marked the end of Ramadan yesterday.
With COVID-19 restrictions in place, Mr Bainimarama said Fijian Muslims were true to their faith.
He said for many of them, it was more than a simple conclusion to weeks of prayers and fasting.
Ramadan is the ninth month on the Islamic calendar observed by Muslims across the world as a month of fasting and prayer.
"It is a deeply spiritual culmination for a community that has come together to test their willpower, their patience, and their faith," Mr Bainimarama said.
"As mosques remained closed throughout the duration of Ramadan, the virtues of this month have been made even more evident.
"So I thank those who displayed willpower in adhering to our physical distancing measures."
COVID-19, he said, tested the human character not only for Muslims, but for people from all walks of life.
He said the restrictions of physical distancing in the community had made celebrating Ramadan different.
"The added sacrifice the past month has proven that we can come out of COVID-19 not fractured, but closer – closer to each other, and closer to God – than ever before.
"So let us all take a lesson from the end of Ramadan, culminating in this celebration of Eid, knowing that our willpower, patience, and faith can allow us to overcome even the most intimidating challenges."