PM Pohiva laid to rest; Konrote represented Govt at State funeral
20 September, 2019, 2:37 pm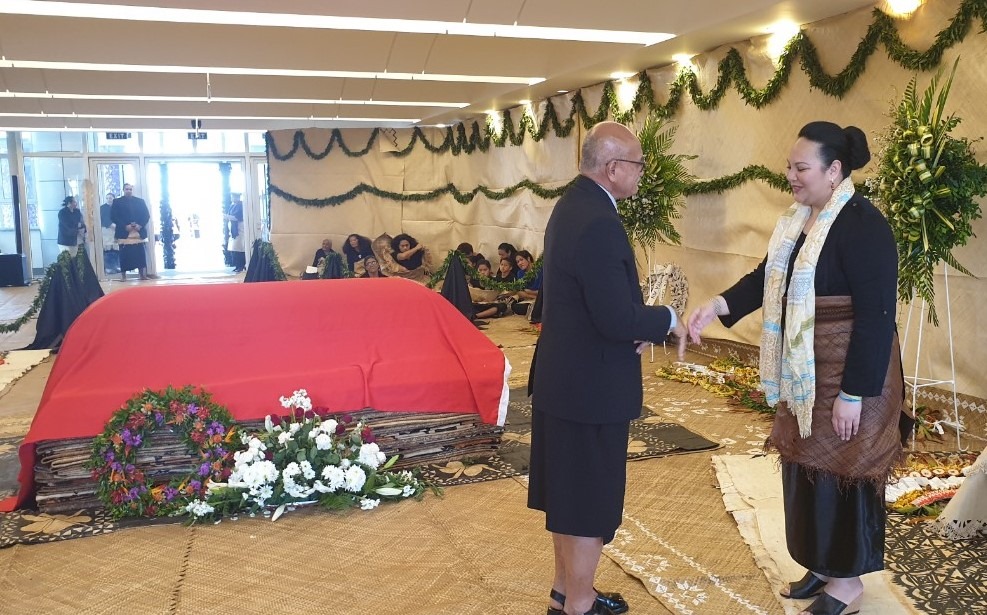 FIJIAN President Jioji Konrote, yesterday attended and represented the Fijian Government at the State funeral of the late Prime Minister of the Kingdom of Tonga, Samuela 'Akilisi Pohiva, held in Nuku'alofa.
According to a Government statement Mr Konrote was the highest ranking prominent leader that attended the State funeral.
The Tongan government, Royal Family and Pohiva family were deeply honoured and humbled with the Head of State's presence and ultimately for the Fijian Government's show of support and solidarity during this time of sad loss and national mourning for the people of Tonga.
In his condolence message, Mr Konrote expressed the Fijian government and its people's deep and heartfelt sympathies for the untimely passing of a great man and as a Pacific family and people we have lost a distinguished statesman and leader and we are all the poorer with his passing.
Mr Konrote laid a wreath and paid respect to the late Prime Minister Pohiva at the St George Government Building Chancery on Wednesday, September 18, 2019.
The late Prime Minister Pohiva's state funeral service was held at Free Wesleyan Church of Tonga Centenary Church, Saione and his body was finally laid to rest at the Telekava Cemetary.
The event was well attended by other dignitaries from the region and members of the diplomatic corps.