PM O'Neill wants ban on counterfeit bilum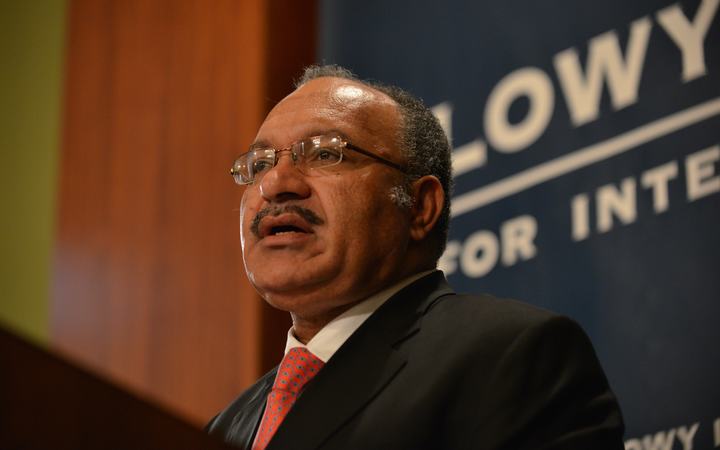 PORT MORESBY, 30 JULY 2018 (THE NATIONAL) — A ban will soon be imposed on counterfeit products such as bilum and meri blouses to protect the local industry, according to Papua New Guinea Prime Minister Peter O'Neill.
This follows recent concerns on the influx of these products.
"Counterfeit – apart from bilums – is a big issue for other products as well," O'Neill said.
"We (Government) are giving instructions to Customs to tighten up inspections.
"We will give directions to all government agencies to ban counterfeit bilums and meri blouses, especially those that affect small industries. We don't approve this kind of nonsense.
"Our people and income-earning opportunities are number one priority. We are appealing to agencies of Government who are responsible for this that they must take up the challenge of protecting our industries and our people.
"When they do not do that, all the rubbish ends up on the shelves and our people just go and buy."
Meanwhile, Small and Medium Enterprise Corporation (SMEC) has embarked on working with relevant agencies to protect traditional Papua New Guinea designs from being stolen, printed overseas and sold back to the country.
Earlier this month, SMEC managing-director Steven Maken said there was an emergence of Papua New Guinea designs reprinted on cheap counterfeit products and sold in the country.
SMEC is working with Customs, Investment Promotion Authority and Independent Consumer and Competitions Commission (ICCC) to protect what was traditionally PNG's.
Traditional designs, bilum and meri blouses were among items mimicked and sold in foreign-owned shops in the country.
Customs Chief Commissioner Ray Paul had urged the Bilum Export Promotion Authority to come forward and register their products under Investment Promotion Authority's (IPA) Intellectual Property Office (IPO) and also with Customs under the Intellectual Property Rights (IPR).
Paul said authorities had to be made aware of their products so they could keep an eye out for them.