PM O'Neill hit back on call made by Sir Mekere for change in government
29 August, 2018, 11:27 pm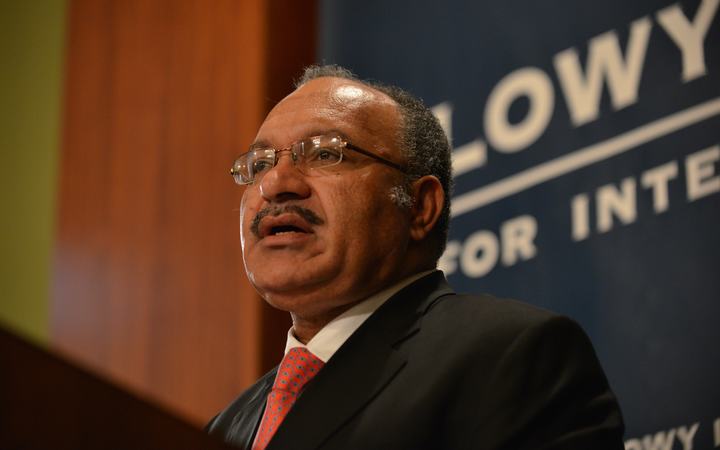 PORT MORESBY, 29 AUGUST 2018 (POST COURIER) – Papua New Guinea Prime Minister Peter O'Neill has made a scathing attack on former prime minister Sir Mekere Morauta describing him as "just a sore and bitter person" who lives in a glass house and has lost touch with reality.
O'Neill in a scathing attack said Sir Mekere, who is Moresby Northwest MP, is misleading the public and Members of Parliament about changing government when he does not even have the numbers and even a political party.
He said the former prime minister should form his own political party and or revive his own PNG Party and go seek the mandate of the people in 2022.
"Do not use numbers on the floor of Parliament to pursue your own personal interest and political interest."
O'Neill said Sir Mekere has lost his opportunity to make a difference in the country when he was Prime Minister.
"He is living in the past, PNG is moving forward and he is left behind, his followers will remember, he Sir Mekere has nothing to show for when he was in power."
O'Neill said Sir Mekere did not build any infrastructure and put in government intervention in health and education.
He said law and order was getting worse when Sir Mekere started retrenchment and downsizing of the disciplinary forces in Defence, Police and Correctional Service.
"Simply lost in the glass house, never travelled within Papua New Guinea and therefore lost touch with reality, as he is even today."
O'Neill was responding to Sir Mekere's call which was reported in the Post-Courier for a change of government.
Sir Mekere had said that PNC and Peter O'Neill had changed the face of Papua New Guinea in the past seven years.
Sir Mekere, who was speaking at the Allegiance Party membership card launch last Saturday evening, called for a change of government that will put the country back on track.
"A change of government can of course only be made by Members of Parliament. But to convince enough MPs of the need for change, we all have a part to play, this includes doctors, nurses, teachers, academics, students, business men and women, unions, NGOs, churches and community leaders," Sir Mekere said.
"People cannot leave it to the MPs in the Opposition to speak out. All of us must take responsibility.