PM: No data on mangrove health
15 December, 2019, 9:00 am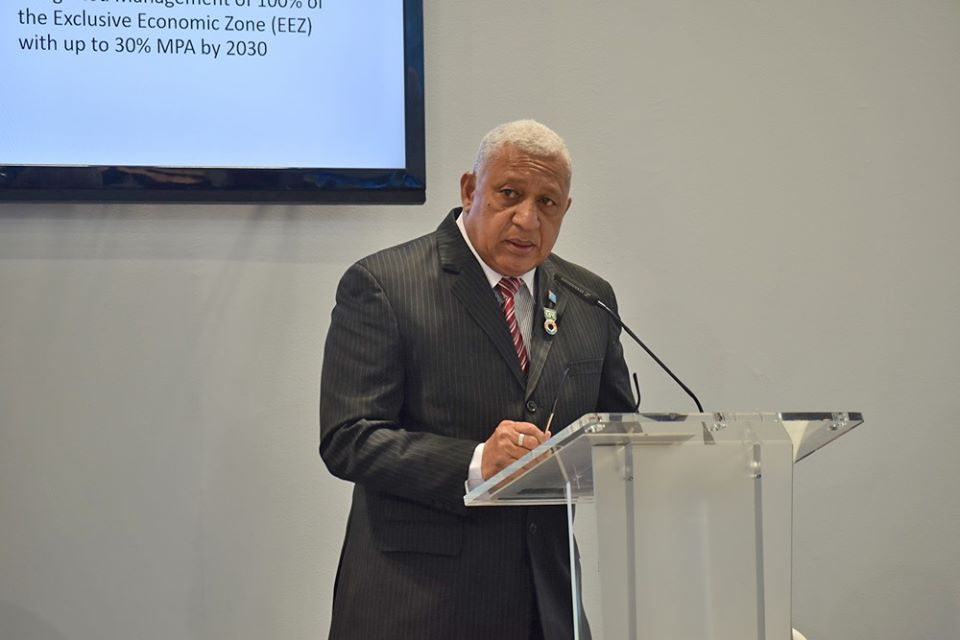 FIJI does not have data on the current state of mangrove health and coverage in the country.
This was highlighted by Prime Minister Voreqe Bainimarama at the recent high-level forum on climate finance strategies for nationally determined contributions (NDCs) implementation in Madrid, Spain.
Mr Bainimarama said, quite often, the most fundable projects demanded data or other information that quite simply just did not exist in developing countries such as Fiji.
"For example, our mangroves could be a significant source of emissions reduction and we have thought about including a target for them in our NDC.
However, such a target requires a significant amount of data about the current state of mangrove health and coverage in Fiji. That is data we do not have," he said.
"Although we are working with the International Partnership for Blue Carbon to gather this data, it is a lengthy and intensive process.
"All for one project to secure the raw data set for one possible NDC target."
Mr Bainimarama said Fiji did not want the architecture designed to help develop our climate finance strategies for NDC implementation to be complicated, costly and cumbersome.
"Instead, we want simplicity, simplicity and simplicity. We want ease of access to climate finance. We want speed of disbursement for climate finance.
"We want durable and sustainable investments that are aligned with our NDC targets. We won't fix these issues by taking them on one problem at a time. We need a comprehensive re-assessment of the development finance architecture as we know it.
"Fiji is matching these asks with surging transparency in quantifying what we need to adapt our economy and how we allocate resources to do so."
He added Fiji hoped to see transparency demonstrated when it came to carbon counting.
"If we tolerate creative accounting practices and don't demand transparency in how we credit emissions cuts, we'll never see the decisive reductions we need to meet the Paris Agreement's most ambitious 1.5 degree target."